Argentina: "Cristina, share your fortune with the many impoverished in recent years"
Saturday, August 23rd 2014 - 07:28 UTC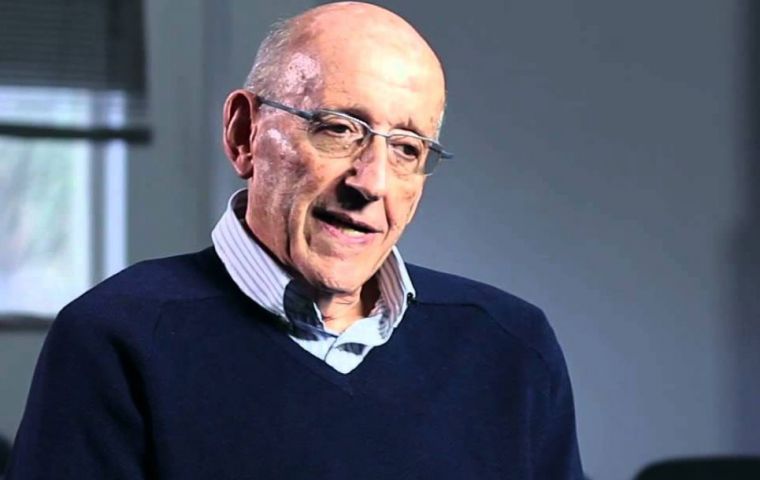 A former cabinet minister of ex-president Nestor Kirchner said he wished that the current head of state, Cristina Fernandez would donate part of her considerable fortune so as to help all those people that have suffered impoverishment in recent years.
"I am hopeful that the President, at least, in her last year in office donates part of her personal fortune among all those people that have been impoverished in recent years", said Jose Nun who was Minister of Culture with President Kirchner but who has since taken distance from Cristina Fernandez.
Nun who is a respected intellectual in Argentina, established a difference between the political and economic course of the current administration and established a clear contrast from how Argentina was managed under Nestor Kirchner.
"He looked after the cash register numbers every day and also some other basic indicators and this is not the case now".
However "I don't think the mandate of Cristina is going to come to an abrupt catastrophic end because Argentine is quite solid and the government is doing its utmost to keep jobs and income of the poorest, but this is becoming increasingly complicated since every day she must increase spending, threatening the treasury".
And at the end of the day, "when she leaves we are going to have a very weakened vulnerable country and with a huge pack of bills to be addressed by the next administration".
But Nun also pointed to the fortune amassed in these eleven years by the presidential couple and the lack of "philanthropic foundations".
"Nobody doubts that be it by right or left (legally or illegally) the President has made a considerable fortune, even as a woman and a mother, but I don't know of a single philanthropy from her. The Uruguayan president (Jose Mujica) donates his salary because he says he can live comfortably with what his wife makes as a senator. Evita Peron started the "Evita Foundation" that helped transform Argentine politics, but there's nothing of that from Cristina".
According to data made public in the Buenos Aires media regarding the president's declared assets, they totaled 48.2 million pesos and in one year increased 20%, which Cristina Fernandez justified with the valorization of her hotels in Santa Cruz province.
However a year earlier, 2011, in her sworn statement she had declared 40.1 million Pesos, which a year later climbed to over 48.2 million Pesos.