Falklands: Premier Oil confirms full commitment to Sea Lion project
Tuesday, August 26th 2014 - 07:26 UTC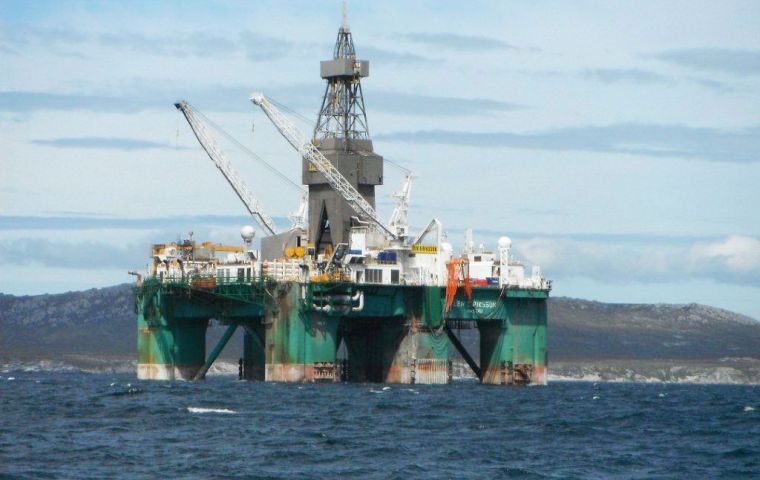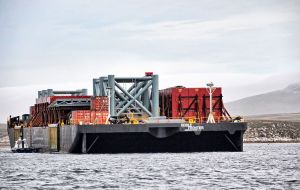 Premier Oil has updated progress on the Sea Lion project, the first field development offshore the Falkland Islands. Latest subsurface studies suggest recoverable reserves for the Phase 1 development at 308 MMbbl, with further upside of 60 MMbbl if next year's well on the Chatham prospect confirms that there is no gas cap in the western side of the field.
According to the update report Premier Oil is also looking to scale back its current 60% equity in the project, bringing in a new partner to share the costs.
Phase 2 will likely recover 87 MMbbl and will be optimized to incorporate any additional exploration success from other planned wells on the Zebedee and Jayne East structures, according to Premier's report.
AMEC was awarded a front-end engineering and design (FEED) contract last month for the Sea Lion TLP and is also responsible for topsides design. AMEC has sub-contracted work for the hull to Houston Offshore Engineering and design of the rig to RDS.
Earlier this month Premier awarded another FEED contract for the subsea umbilicals, risers, and flow-lines and the company will tender the FEED contract for the floating, storage, and offloading unit this fall.
A geophysical survey has been completed over the planned location for the TLP/FSO and a vessel has been mobilized for a geotechnical survey later this year. Results from both studies will be incorporated into the FEED process, which is expected to take around 12 months to conclude.
The project team is in discussions on the TLP with global engineering companies and fabrication yards in the Middle East, Asia, and the US. Premier is looking to scale back its current 60% equity in the project, bringing in a new partner to share the costs.
Various operators in the region (including Premier) have secured a rig on a time-share basis for a rolling exploration/appraisal campaign next year. A temporary dock facility is being installed in Port Stanley to support this program.
Premier expects to start drilling the first of its four wells during 2Q 2015, targeting multiple stacked fans in licenses PL004 and PL032 in the North Falkland basin, with options for more wells in the event of a discovery.
The first two wells will be on the potentially high-impact Zebedee and Isobel Deep prospects. Zebedee is described as a low-risk step-out from the Sea Lion field, while Isobel Deep is designed to de-risk a new fan complex of Sea Lion-scale in the south of PL004.
Next the rig will drill two wells for another operator, before returning to test the Jayne East prospect to the southeast of the Sea Lion field, followed by the Catham well.