Venezuela cheap oil and fuel shipments to allies fall to a five-year low
Saturday, August 30th 2014 - 07:10 UTC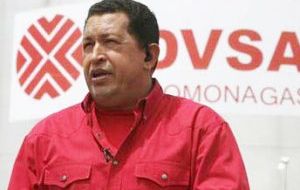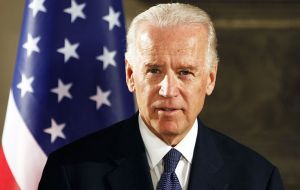 Venezuela's shipments of crude oil and fuel to its allies have fallen to a five-year low as a weak economy hits its ability to uphold accords that former president Hugo Chávez struck to lower energy costs for friends and expand his diplomatic clout.
Total shipments under cooperation deals with Latin American and Caribbean countries dropped 11% in 2013 to 243,000 barrels per day (bpd), the lowest level since 2007, according to recent data from Venezuela's state-owned oil company PDVSA.
Several factors are behind the decline: lower oil output and weak economic growth at home, a domestic refinery network that has not fully recovered from a severe accident in 2012, and financing agreements with China that divert much of the OPEC nation's oil production to Asia.
Some of the beneficiaries of the cheap oil are now being forced to turn to other sources. In the eight months through August, countries from Jamaica to Argentina that have supply pacts with Venezuela have bought 140 cargoes of crude, components and fuel for transport and power generation on the open market. More than two thirds of those were for Ecuador, one of Venezuela's closest allies.
The purchases, which have left tankers in short supply, are far costlier than oil obtained through long-term pacts. Chavez, who was Venezuela's president for 14 years before his death from cancer in March 2013, used the country's oil wealth to help allies and extend his political influence across Latin America and the Caribbean.
His 2005 Petrocaribe accord required members to pay cash for just 40% of every shipment, and let them finance the rest for 25 years at low interest rates, or make in-kind payments with products ranging from rice to blue jeans. Twenty-one countries are party to oil pacts managed by Venezuela, including Petrocaribe, the Caracas Energy Agreement and other bilateral deals.
But mounting economic problems in the country have strained the programs. As far back as 2010, Venezuela had started buying fuels from third parties to meet quotas for the accords. Since then, fuel exports has slipped further and PDVSA's financial position has weakened, limiting its ability to assist allies even though President Nicolás Maduro backs the deals.
"It is importing a lot to cover its own domestic demand, so buying extra volumes to assist those countries is unsustainable," said an official from a top global commodities trader involved in supplying fuel to Venezuela.
While Venezuela struggles to maintain its agreements, US companies flush with natural gas are poised to pounce on new energy market opportunities that might be created by Petrocaribe's problems.
The US government could also benefit as it looks to reassert its influence in Latin America and the Caribbean.
US Vice -President Joe Biden only recently announced the Caribbean Energy Security Initiative, a plan to reduce the region's reliance on "high-cost imported fuel and electricity," promising financing for projects to revamp power generation.
And the Overseas Private Investment Corp, a US government agency that finances development, is in discussions with investors interested in building new energy projects in the Caribbean, according to a senior State Department official.