Ascending Marina Silva ties with Dilma and polarizes the 5 October election
Monday, September 1st 2014 - 14:05 UTC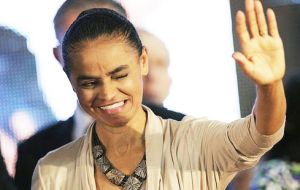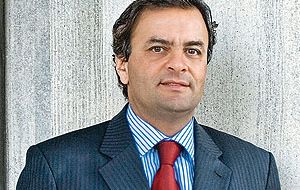 Presidential candidate Marina Silva has widened her lead over President Dilma Rousseff to 10 percentage points in what could be a likely runoff in Brazil's October election, a survey by polling firm Datafolha showed on Friday.
It was the third poll in less than a week that projected the Oct. 5 election would go to a second-round vote in which Rousseff would be unseated by Silva, who entered the race just 10 days ago following the death of her party's candidate.
The popular anti-establishment figure is threatening to end the 12-year rule of the Workers' Party in a hotly contested vote that is being watched closely by investors hoping that a change of government will issue in more market-friendly policies.
Silva has surged to 34% support from 21% in a previous Datafolha poll conducted before she launched her candidacy. She is now tied with Rousseff whose support has fallen to 34% from 36% in a first-round vote.
If the race goes to a runoff on Oct. 26 as expected, Silva would win 50% of the votes, while Rousseff would get 40% widening her margin of victory from six to 10 percentage points, according to Datafolha.
Support for centrist candidate and market favorite Aecio Neves has dropped to 15% from 20% in the previous poll on Aug. 18.
Silva appeals to voters disenchanted with Brazil's political establishment who see her as a principled outsider who can govern ethically. Polls showed her drawing disenfranchised and uncommitted voters, and stealing support from Neves.
The poll of 2,844 eligible voters was conducted Aug. 28-29 and has a margin of error of plus or minus two percentage points. The results were broadcast on TV Globo and posted on the website of the Folha de S.Paulo newspaper.