Dragui's announcement on fiscal stimulus cause German concern
Monday, September 1st 2014 - 10:30 UTC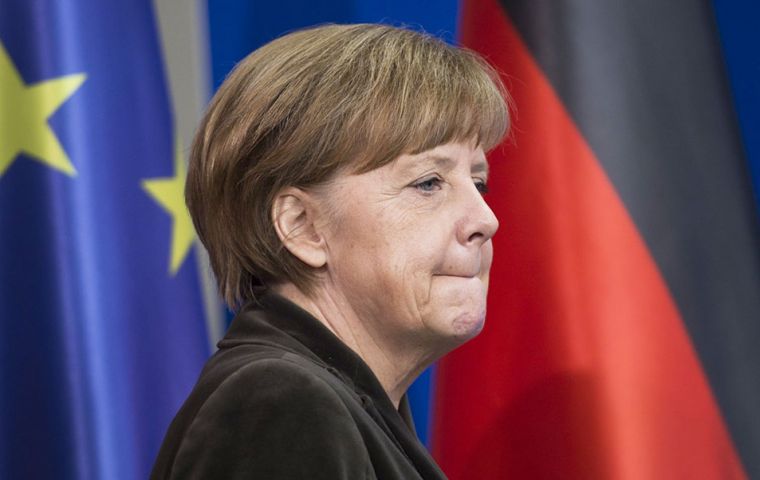 A German news magazine reported on Sunday that Chancellor Angela Merkel is unhappy with European Central Bank chief Mario Draghi for apparently proposing a greater emphasis on fiscal stimulus over austerity in order to boost growth in Europe.
Der Spiegel reported, without citing any sources, that she and Finance Minister Wolfgang Schaeuble had both called the ECB president last week to take him to task about comments he made in a speech at Jackson Hole, Wyoming on Aug 22.
A German government spokesman contradicted Spiegel's version of events, however, saying that "the assertion that the chancellor took President Draghi to task does not correlate to the facts in any way". The spokesman would give no further details of the call.
Draghi told a conference of central bankers that it would be "helpful for the overall stance of policy" if fiscal policy could play a greater role alongside the ECB's monetary policy.
The magazine said Merkel wanted to know if the ECB had decided to change tack away from fiscal austerity in the Euro zone, as championed by Germany, among others.
Der Spiegel said Draghi had defended his Jackson Hole speech, which was interpreted as meaning that the ECB, having cut interest rates to record lows and injected money into the economy to support a recovery, was now looking at fiscal stimulus as a way of fomenting growth and facilitating reform.
Schaeuble said last week that he believed Draghi's comments had been "over-interpreted".
Italian Prime Minister Matteo Renzi is leading a push, with the backing of France, for less focus on austerity and more room for maneuver within the European Union's budget rules.