PM Cameron 'emotional and nervous' about Scottish independence referendum
Monday, September 1st 2014 - 11:22 UTC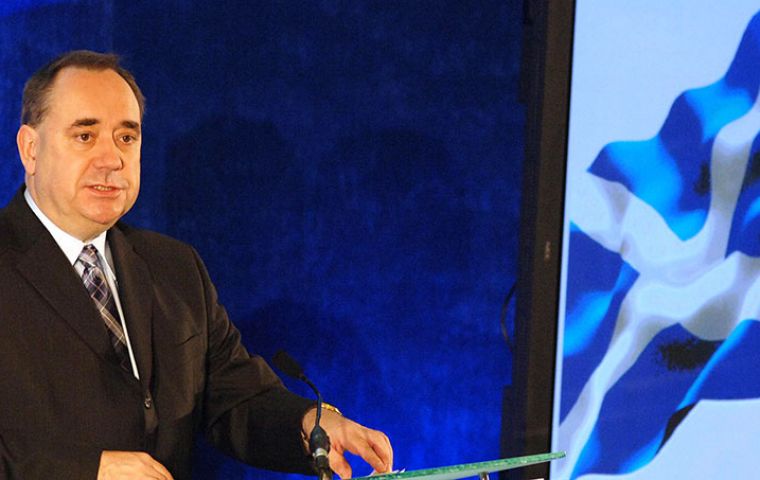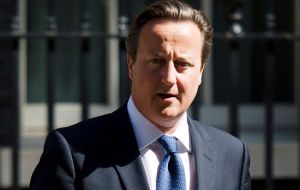 British Prime Minister David Cameron said over the weekend he was feeling "emotional and nervous" about the September 18 Scottish independence referendum.
Polls have consistently shown the "No" campaign ahead of the pro-independence push, but with less than three weeks to go until the ballot there remain hundreds of thousands of undecided voters.
"I'm emotional and nervous because it matters so much," Cameron told the Scottish Daily Mail newspaper.
And the Conservative premier hinted that there is a "silent majority" of people who were afraid to publically oppose separation.
"Recently I was talking to university vice chancellors who are very much part of the silent majority. They don't want to speak out... because they worry about retribution from the Scottish government," he said.
First Minister Alex Salmond's pro-independence Scottish National Party forms the devolved government in Edinburgh.
His comments come after the opposition Labor Party's former Europe minister Jim Murphy was egged by a "Yes" supporter in Kirkcaldy, north of Edinburgh.
Cameron's predecessor, Labor former prime minister Gordon Brown, was also heckled by a "Yes" supporter last week during a public "No" campaign meeting.
On Friday, a Survation poll for the Daily Mail newspaper revealed the "No" campaign's 13-percent lead in a previous poll earlier this month had dropped to just six points.
Of the 1,001 Scotland residents aged over 16 who were surveyed, 48% said they were planning to vote "No" -- down from 50% three weeks ago, while support for independence rose from 37 percent to 42%.
The number of Scots still undecided fell from 13% to 11%. When those who are undecided are excluded from the research, support for a "No" vote stood at 53%, with "Yes" on 47%.