China expanding its investments in Argentina's South Atlantic fisheries
Wednesday, September 3rd 2014 - 22:17 UTC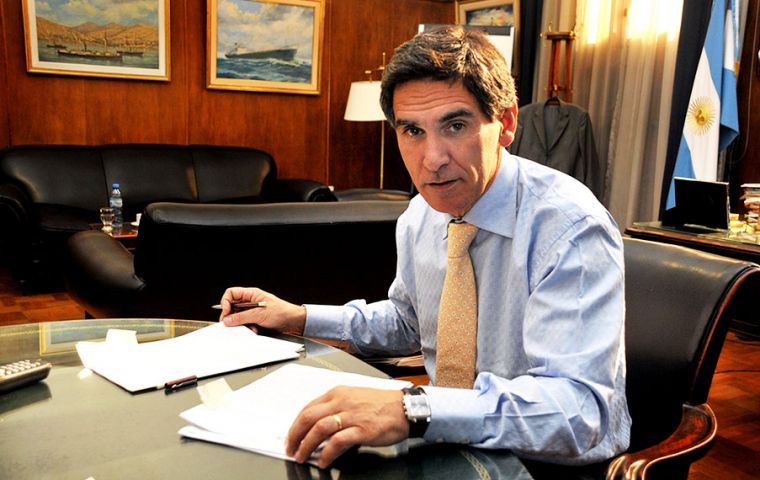 China is interested in investing in Argentine port infrastructure and in setting up companies with access to the South Atlantic fisheries, according to reports from Shanghai where an Argentine top level delegation is currently negotiating in the framework of the China-Argentina cooperation agreement.
The Argentine delegation of the Subcommittee on China/Argentina fisheries met with the Shanghai Fisheries General Cooperation, which expressed an interest in incorporating new fishing vessels to its subsidiary in Argentina.
The meeting was attended by the head of Argentina's Fisheries and Aquaculture Under-Secretariat Nestor Miguel Bustamante, the president of the Chinese company, Shaohua Pu and other managers of the Shanghai corporation.
Last year Shanghai Fisheries General Corporation acquired Argentina's AltaMare SA (former Spain's Pereira). The company has three shrimp fishing vessels and a jigger for squid, plus a processing plant in Puerto Madryn.
According to president Shaohua Pu, the company intends to expand catches, processing and marketing operations to other South Atlantic species, besides shrimp and squid.
Likewise Meanwhile, China National Fisheries (CNFC) met with Bustamante, and made the official presentation of their project to expand investments in Argentina, which they expect to materialize in 2015.
Deng Rongcheng, CNFC general manager, highlighted the operational capacity of the company with presence in over 40 countries and a fleet exceeding 80 vessels and licenses to catch over 200,000 tons annually.
"Argentina means a great future for our company, and we aim to continue to grow there," stated Rongcheng.
Argentine officials also met with the head of the Fisheries Department which depends from the Ministry of Agriculture, Zhao Xingwu, and discussed agenda issues in the framework of the bilateral cooperation agreement.
Xingwu said he was impressed by the results of the teams working in the cooperation agreement, which helps bring the two countries interests closer and opens the way for more investments in fisheries. (FIS).-