Argentina looks to Uruguay to issue sovereign bonds and pay creditors
Thursday, September 4th 2014 - 05:00 UTC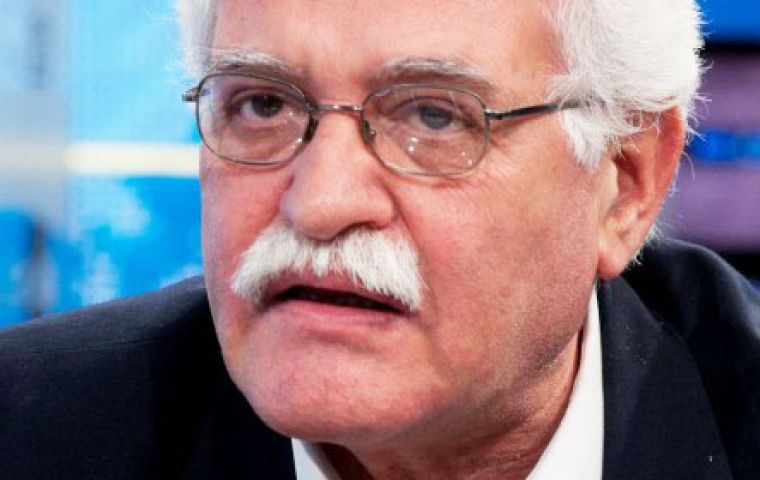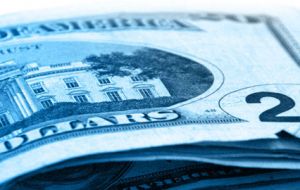 A former chairman of Argentina's central bank board, Aldo Pignanelli considered neighboring Uruguay could be a "trustworthy" option for Argentina to issue sovereign bonds and pay creditors. Uruguay has an outstanding international reputations regarding abiding by contracts and ensuring legal security, added the Argentine banker.
"Some months ago, the Supreme Court of Justice of Uruguay determined that the payment of sovereign bonds cannot be seized in that country. And to that we have to add (the fact that) that market is trustworthy for American institutional funds," the ex official told Buenos Aires media when asked about the ongoing dispute with holdouts or 'vulture funds'.
Currently an economic adviser for the Renewal Front (RF) party commanded by opposition MP Sergio Massa, Pignanelli pointed out Argentina was facing a difficult scenario due to the debt conflict.
"Credit has been cut, dollars for imports are missing and that ends up affecting the level of activity. Many exporters are buying blue chip swap dollars which ends up pushing the blue up," he considered alluding to greenbacks' rate in the informal market known in Buenos Aires as "blue."
"A blue dollar at 14 Pesos is expensive and an official (rate) of 8.40 Pesos is cheap. So, there is a balance dollar, if everything worked ok, closer to 10 Pesos."
Meanwhile traders taking part in an auction to settle Argentina's credit default swaps (CDS) have valued the country's restructured bonds at 39.5 cents to the dollar, in line with analyst expectations, who forecasted a value around 40 cents.
The International Swaps and Derivatives Association (ISDA) carried out the action, intended to set an insurance payment value for bonds defaulted on July 30, and the results were published in the Creditex and Markit websites.
This means that for ISDA the Argentine government should pay CDS holders 39.50 dollars for every 100 dollars in restructured bonds, while insurance companies should pay the rest, 60.50.
ISDA considered Argentina incurred in a "credit event" on July 30, when the country could not fulfill payment to some exchange bondholders due to a sentence by a New York district judge who favored holdouts that sued for full payment on their bonds, triggering the CDS auction.