Canadian team locates English vessels lost in 1845 in the Northwest Passage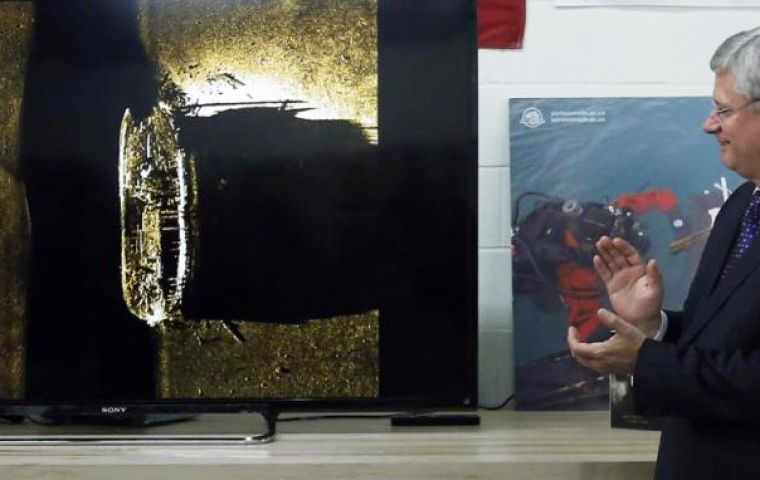 After more than 160 years of searching to understand the fate of English explorer Sir John Franklin's fabled arctic voyage, Canadian Prime Minister Stephen Harper announced a Canadian team has located one of Franklin's historic ships and solved one of the world's greatest archaeological mysteries, according to reports from Parks Canada.
Sir John Franklin led the two ships and 129 men in 1845 to chart the Northwest Passage in the Canadian Arctic. The expedition's disappearance shortly after became one of the great mysteries of the age of Victorian exploration.
Expedition sonar images from the waters of Victoria Strait, just off King William Island, clearly show the wreckage of a ship on the ocean floor.
"I am delighted to announce that this year's Victoria Strait expedition has solved one of Canada's greatest mysteries, with the discovery of one of the two ships belonging to the Franklin Expedition," Prime Minister Stephen Harper said in a statement.
"Finding the first vessel will no doubt provide the momentum - or wind in our sails - necessary to locate its sister ship and find out even more about what happened to the Franklin Expedition's crew."
The loss of HMS Erebus and HMS Terror, built in Topsham, Devon, prompted one of largest searches in history, running from 1848 to 1859. A team of Canadian divers and archaeologists has been trying to find the ships since 2008.