IMF warns about the negative reactions from markets if Scotland becomes independent
Friday, September 12th 2014 - 04:37 UTC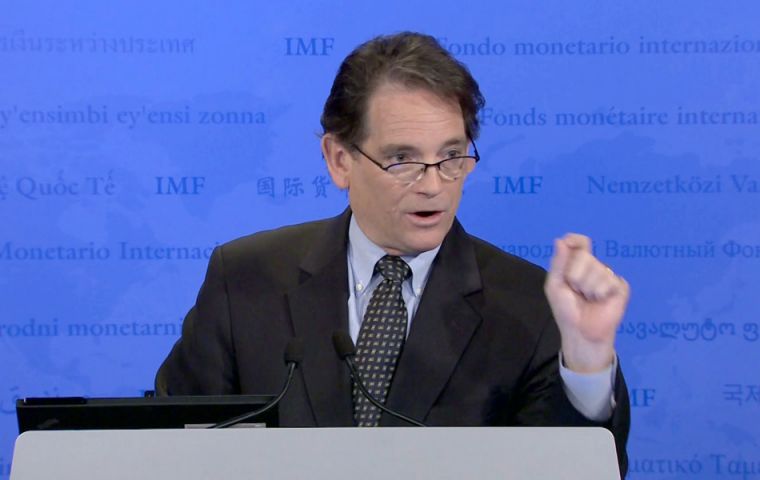 Scotland's possible secession from the United Kingdom as a result of the upcoming referendum could cause negative market reactions in the short-term, William Murray, Deputy Spokesman at International Monetary Fund (IMF), told reporters Thursday.
"A YES vote would raise a number of important and complicated issues that would have to be negotiated. The main immediate effect is likely to be uncertainty over the transition to potentially new and different monetary, financial and fiscal frameworks in Scotland. Well, this uncertainty could lead to negative market reactions in the short-term," the IMF representative said.
"The longer term effects will depend on the decisions being made during the transition and I would not want to speculate on this," Murray added.
A referendum on whether Scotland should be an independent country will take place on September 18. An opinion poll published Tuesday by TNS BMRB revealed that Scottish independence supporters and opponents were evenly split. A survey released over the weekend by market-research company YouGov gave the pro-independence campaign a slight edge of two percentage points.
In related news two leading British banks, the Bank of Scotland and the Lloyds Banking group confirmed that they will move to London if the YES vote wins in the referendum vote.
The pro independent Scotland movement headed by First Minister Alex Salmond has said he plans to keep the British pound as the local currency, something which London has rejected point blank.