Falklands oil company is ready to begin drilling at the end of 2015 first quarter
Thursday, September 18th 2014 - 05:03 UTC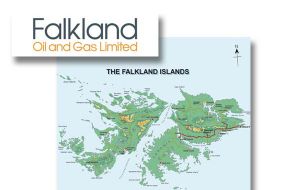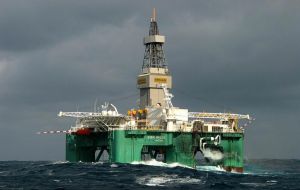 Falkland Oil and Gas Limited (FOGL) reported this week that it is making progress with its preparations for its next drilling campaign, which is scheduled to start during the first quarter of 2015 off the South Atlantic Falklands Islands.
Reporting its half-year results for 2015, FOGL said that the interpretation of 3D seismic data from its seismic survey campaign completed in February is continuing, while it has contracted the semi-submersible Eirik Raude rig for the forthcoming drilling campaign.
The company has agreed three drilling locations in the North Falkland Basin with its partners, Premier Oil and Rockhopper Exploration. In the South Falklands Basin the firm is working with Noble Energy and Edison International to finalize well locations for the 2015 drilling campaign as seismic data over the area continues to be evaluated.
In all, FOGL expects to take part in a five-well drilling program that will target more than 1.3 billion barrels of oil off the Falkland Islands. FOGL is the largest license holder of the six oil companies operating in the Islands, with a net interest of more than 14,750 square miles.
Interest of at least 40% in each licence ensures FOGL shareholders will have substantial equity exposure to these resources in the case of success. Likewise the strong financial position with a cash balance of 109 million dollars means sufficient funding to undertake the 2015 drilling programs.
FOGL Chairman Richard Liddell commented in a company statement:
"The first half of 2014 has been an active period for the company with the completion of the 3D seismic survey and the contracting of the Eirik Raude deep-water rig for a multi-well drilling program commencing in 1Q 2015. FOGL will be the only company drilling in both the northern and southern basins, and will have the largest overall equity participation.
"With our substantial partners and our strong financial position, we are well placed to capitalize on the opportunities that have been identified across our licenses offshore the Falkland Islands. We have made excellent progress in preparing for the drilling campaign which could transform the company."
Commenting on the Oil sector analysts at London-based investment bank Peel Hunt noted that the Eirik Raude rig will be on location and ready to start drilling in the North Falkland Basin by the end of the first quarter 2015.