Chile will host next year the Adventure Travel World summit
Monday, September 22nd 2014 - 06:00 UTC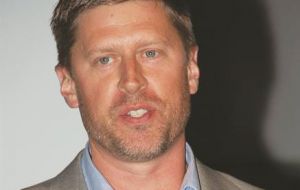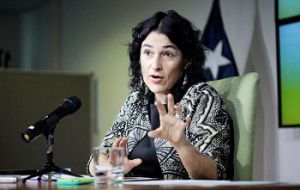 Chile has won the bid to host the Adventure Travel World Summit (ATWS) in 2015. The adventure tourism industry's foremost annual gathering will take place from October 5th to the 8th in the town of Puerto Varas, in the Lake Region of Chile.
The Adventure Travel Trade Association (ATTA) announced the location at the start of TravelMart Latin America. A long-time member and partner of the ATTA, Chile is committed to adventure travel as a path toward sustainable tourism in the country.
Chile is poised to showcase its adventure potential to nearly 700 delegates from around the globe that will gather to learn, to be inspired and to connect more deeply with the 263 billion adventure travel sector.
Recent government developments in safety standards and sustainable designations prove that Chile's number one ranking as an emerging destination in the 2011 Adventure Travel Development Index was deserved. This work will provide a backdrop for the ATTA to deliver educational keynotes and sessions focused on adventure travel standards, partnerships and innovation while keeping an eye on marketing to international audiences and community development best practices.
ATTA's president Shannon Stowell said "Chile has embraced the foundation of what it means to develop a sustainable tourism model. The government has committed resources for developing standards and regulations as well as charted a course toward training, local community engagement and branding as an adventure destination."
"The 2013 Chile Adventure-Week was a great success and was a turning point for tour operators in Chile to understand the depth and variety of needs of the international tour operator community. Our hope is the Summit continues this education."
Chile's Under Secretary of Tourism, Javiera Montes stated, "We are very proud to host ATWS in Chile. Chile has grown as a destination for adventure tourism, always developing in a responsible and sustainable manner. Chile has immense potential in the adventure sector, thanks to its people, its beautiful landscapes, national parks and the high quality of its adventure operators."
Chile has ten Biosphere Reserves (UNESCO) and almost 20% of the country is protected. Activities in well-known regions such as the Atacama Desert, Patagonia and Tierra del Fuego include world class trekking, fly fishing, kayaking, mountain climbing, and horseback riding.
Summit delegates will have the opportunity to experience Chile's adventure travel offerings through Pre-Summit Adventures and Day of Adventures offered prior to the start of the ATWS.