Salmond claims Scottish voters now realize they were 'tricked' by London politicians
Monday, September 22nd 2014 - 04:49 UTC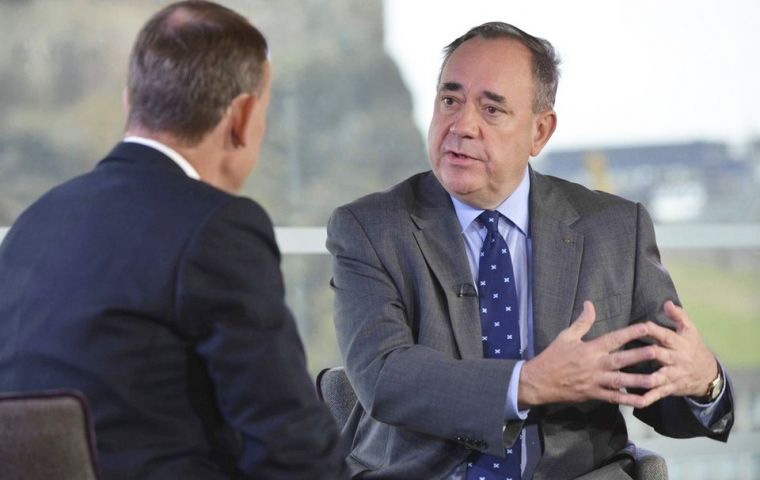 Alex Salmond, the defeated leader of Scotland's nationalists accused Prime Minister David Cameron and other London politicians of tricking Scottish voters out of independence by making a false "vow" about granting them new powers.
Salmond, who is stepping down as leader of the pro-independence Scottish National Party (SNP) after spearheading a failed campaign for Scotland to leave the United Kingdom, said Britain's three main political parties had won last Thursday's referendum vote by 55-45%, by deception.
"I think the vow was something cooked up in desperation for the last few days of the campaign and I think everyone in Scotland now realizes that," said Salmond, referring to a pledge made by Cameron and other leaders two days before the referendum to rapidly expand Scottish autonomy in the event of a "No" vote.
Though Cameron has said he is determined to deliver the new settlement he has since linked new powers for Scotland to agreeing new constitutional arrangements for the rest of Britain, including England, at the same time.
But the opposition Labour party has rejected the linkage, raising the possibility that political squabbling could delay a new deal for Scotland.
"It is the people who were persuaded to vote NO (in the referendum) who were misled, who were gulled, who were tricked effectively," Salmond told BBC TV. "They are the ones who are really angry".