Marina blasts Dilma Rousseff for not supporting UN deforestation dead line initiative
Wednesday, September 24th 2014 - 15:44 UTC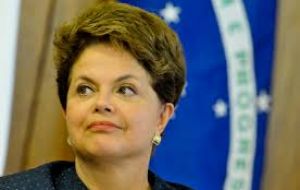 Environmentalist and presidential opposition candidate Marina Silva blasted Brazilian president Dilma Rousseff for not supporting an initiative to put a deadline on deforestation supported by 32 countries this Tuesday during the Climate summit in New York.
"Brazil is one of the countries with major forests, we have 60% of our territory covered with forests and woods and Dilma did not sign in support of protecting those forests, which is regrettable and disappointing", said Silva during a political rally ahead of the first ballot scheduled for 5 October.
Under the terms of the statement supported by 32 countries the commitment is to reduce the loss of forests by 2020 and definitively end with deforestation by 2030. It also includes a pledge to recover 350 million hectares of deforested land to help combat climate change.
However at the climate summit Rousseff in her speech said that "Brazil does not announce promises, but rather results" and went on to describe some of the achievements in reducing deforestation in the Amazon region.
Rousseff said that in the last ten years deforestation in Brazil was cut down by 79% following the implementation of a plan in 2003 for the prevention and control of deforestation in the Amazon.
The plan was the initiative and implemented precisely by Marina Silva, who at the time was Environment minister (20023/2008), under the administration of president Lula da Silva-
But despite these efforts mentioned by Rousseff before the climate summit, deforestation in Brazil actually increased in the last year and reached 5.891 square kilometers between August 2012 and July 2013, according to official data from the Brazilian government.
Opinion polls are showing that Rousseff and Silva are virtually tied in the two round presidential election scheduled for 5 October and the run off on 26 October..