Argentine stats on economic growth again come under suspicion
Monday, September 29th 2014 - 08:39 UTC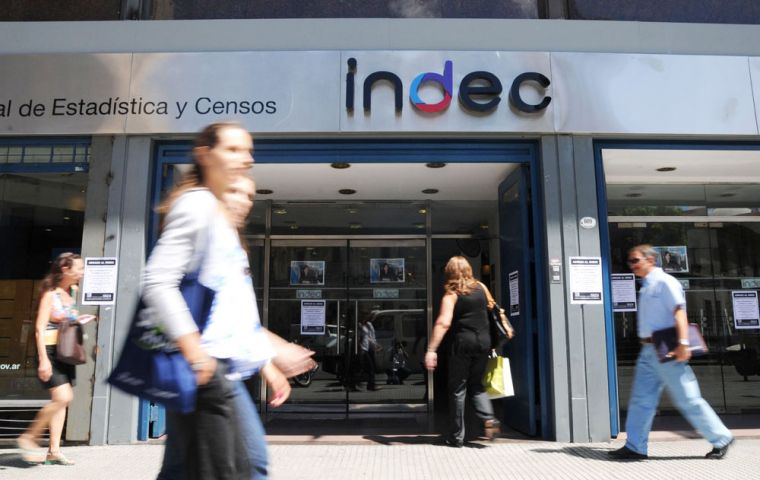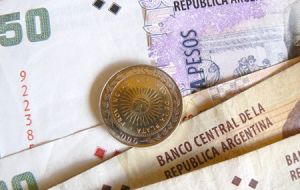 Argentina's government released some hopeful economic statistics last week with numbers showing that the economy climbed out of recession in the last quarter. But with skepticism over the numbers, combined with a free-falling peso, in light of Argentina's debt dispute with holdout creditors, economists still have a grim outlook the Mercosur member economy.
Official figures released last week showed GDP growing 0.9% in the second quarter, up from a contraction of 0.5% in the quarter before. That's a significant divergence from many economists' estimates, which had predicted the economy to contract, and it has revived suspicions about the trustworthiness of the government's figures.
It was only in February that the administration of President Cristina Fernandez launched a new consumer price index under pressure from the IMF and complaints that the government had been inflating performance numbers. But even though those initial numbers were deemed to be fairly realistic, analysts are skeptical of the latest statistics.
"The fact remains that the same authorities that were [working] at the statistics office during the alleged manipulation are still there," said Ignacio Labaqui, a senior analyst with consulting firm Medley Global Advisors. "And the fact that private estimates differ so much from the figures that are being reported suggests that this data is not totally reliable."
"I have no more confidence in the numbers," said Fausto Spotorno, an economist with the Buenos Aires-based Orlando Ferrers and Associates consulting firm. His firm had estimated a 0.8% contraction for the quarter.
Argentina's economy is continuing to reel from the aftermath of the government's debt dispute with holdout creditors, and faces a shortage of foreign cash, a weakening peso and soaring inflation.
The black market rate for dollars, scratching 16 Pesos and with a gap with the official rate of 8.45 Pesos of over 85% is stoking fears of a second devaluation after the government initiated a 20% devaluation in January.
Meanwhile, Argentina is relying more heavily on interventionist policies, most recently through a controversial "supply law" to set bars on consumer prices of goods and set profit margins for companies.
Many economists still project a gloomy outlook for the year; London-based firm Capital Economics predicts a 2% GDP contraction for 2014, while JPMorgan Chase & Co. estimates it will shrink by 1.7%.
And 2015 does not look better, because of the drop in the international prices of the commodities Argentina exports, mainly soybeans, corn, wheat and other farm produce. On the manufacturing side, the country's main partner Brazil is not going through a good moment either, thus also limiting prospects.