Falkland Islands' Legislative Assembly opens a new website
Tuesday, September 30th 2014 - 00:44 UTC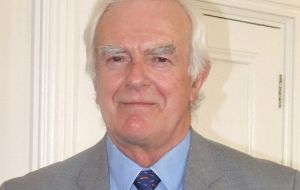 As of this week the Falkland Islands elected Legislative Assembly will have a new website, located as a micro.site off the developing FIG civil service website.
The new address will be www.fig.gov.fk/assembly and the new site will replace the Legislative Assembly content on www.falklands.gov.fk/self-governance/legislative.
The new Legislative Assembly website will still retain some of the features previously hosted on www.falklands.gov.fk/self-governance/legislative, such as Public Executive Council Papers, Legislative Assembly transcripts and MLA biographies, but the following new functions will also appear:
Committee Calendar – Online calendar of all Government Committee meetings, including Planning & Building Committee, Agricultural Advisory Committee and Health & Medical Services Committee
Committee open agendas and open minutes
Online contact forms to email MLAs directly
It is hoped that the new website will provide greater access to information to constituents, greater Government transparency and an easier way for the general public to learn more about their Legislative Assembly.
Users who previously accessed Public Executive Council Papers online at www.falklands.gov.fk/self-governance/legislative/public-papers will find they are no longer able to do so, and will instead access them using the following link:
http://www.fig.gov.fk/assembly/index.php/public-papers/executive-council-papers
Chair of the Legislative Assembly, MLA Roger Edwards was enthused by the new website:
'I'm pleased to see the new Legislative Assembly website is now up and running. I hope that members of the public will find it useful, and will find it easier to access the Government information that they are looking for. I must extend my thanks to Jason Lewis and his team at Jaytec for the work they have put into the website, and to Cherie and Angie in Gilbert House for all their efforts ensuring the information is up-to-date and available for users".