Spain constitutional court freezes Catalonia referendum, but plans continue
Tuesday, September 30th 2014 - 05:04 UTC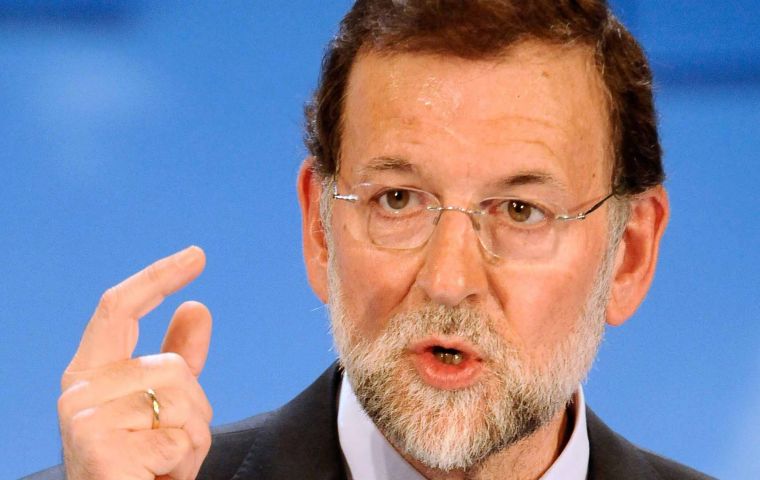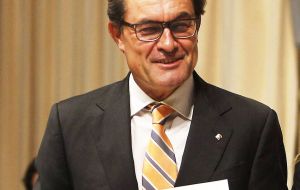 Spain's Constitutional Court has suspended an independence referendum called by Catalonia for November, although political forces in the wealthy north-east region forged ahead with a political campaign ahead of their planned vote.
Spain's central government earlier asked the court to declare the vote illegal on the grounds that it breaches the country's constitution.
While it could take years for the constitutional court to rule on the issue, the vote was effectively suspended by the court's decision to accept the case.
A spokeswoman said the court's 12 judges had reached a decision after a one-hour emergency meeting.
Catalonia, which accounts for around a fifth of Spain's economy, has its own language and distinct culture and has long fought for greater autonomy.
But Spanish Prime Minister Mariano Rajoy said on Monday that no one group of Spaniards could take decisions on sovereignty that affected the whole country. He regretted the decision by Catalonia's regional president, Artur Mas, to call the vote.
"I regret it because it's against the law, it's beyond democratic law, divides Catalans, distances them from Europe and the rest of Spain and seriously damages their welfare," Rajoy told a press conference after a cabinet meeting.
"Not to mention the frustration it causes to a large part of the Catalan people by encouraging them to participate in an initiative that, because it's illegal, won't see the light of day."
Artur Mas, the leader of Catalonia, signed a decree on Saturday calling for a vote on Nov. 9 on separation from Spain, putting his local government on a collision course with Madrid.
Although political analysts expect Mas to call early local elections after the vote is blocked, hoping for a victory to give his independence cause renewed momentum, he gave no sign of bowing to pressure.
A large majority of Catalans want to hold a referendum, polls show, and have been encouraged by the close result of this month's binding referendum in Scotland.
Just as the constitutional court was meeting in Madrid, Mas presented a "white book" in Barcelona, a document detailing the steps that Catalonia would have to take in the event of independence.
The document contains 18 chapters addressing issues such as the defense, social security, trade relations and financial viability of an independent Catalan state and integration within the European Union and the international community.
Local political parties, including Esquerra Republicana de Catalunya, which backs Mas' minority government in the regional parliament, also launched their political campaign ahead of the vote.
"We want to be free, we want a new country," ran their slogan in red and yellow, the two colors of the Catalan flag.