In Buenos Aires City, 275.000 people live in shantytowns, says human rights report
Wednesday, October 1st 2014 - 07:10 UTC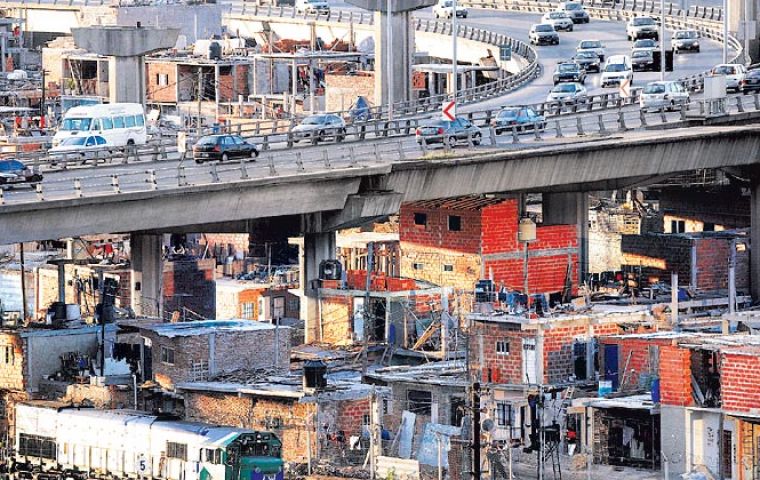 The population in Buenos Aires' City shantytowns increased to 275,000 from 163,000 people during the last four years while City Hall's budget for social housing fell to 2.1% this year, the City's Human Rights Observatory (ODH) reported.
The document released by the NGO accused Mayor Mauricio Macri administration of not doing anything to urbanize shantytown neighborhoods. It estimates that of the three million residents living in the city, 500,000 of them have not resolved their housing situation.
"The cold hard numbers about the increase in the number of people living in shantytowns is the most important part of this report," said writer Demián Konfino, one of the authors of the report.
The document highlighted that not having the housing situation resolved did not mean not having a roof over one's head, but to have "the right to live in security, peace and dignity in some place."
Konfino said that the issue of urbanization of shantytowns had been absolutely absent from City Hall's public policies, a situation at odds with Article 31 of the City Constitution which stipulates the need to urbanize slums where they are located.
The ODH report analyzed not only impoverished neighborhoods — it also took into account people living in hotels or boarding-houses, the policies behind real estate construction and the non-compliance of local laws.
One of the organizations that is supposed to facilitate access to housing is the Buenos Aires City's Housing Institute (IVC) which provides loans via the Banco Ciudad. The problem with many of these City departments, experts say, is that both the IVC and other programs are "insufficient."
The IVC, for example, requires salary receipts and an advance of 20% of the value of the property, said Konfino. Other programs such as the "First House" initiative has settled some 900 contracts, while the "My House — BA" program has only settled 70.
However, while 17% of the City's population has inadequate housing, an estimated 25% of the residences in Buenos Aires are unoccupied. This has an effect on rent prices because there is less supply leading to higher prices, the report states.
The solution to this would be to tax residences not being used, which could be destined for the construction of social housing, proposed the report's author.