Climbing volatility of the US dollar in Argentina forces resignation of central bank president
Thursday, October 2nd 2014 - 07:15 UTC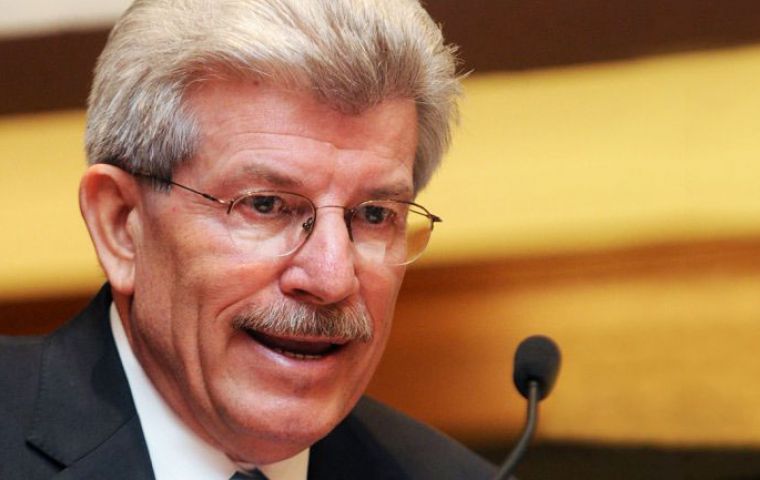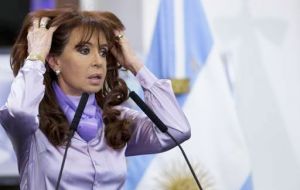 Argentine Central Bank President Juan Carlos Fabrega resigned Wednesday after an alleged disagreement with President Cristina Fernandez over how to keep a lid on the black market exchange rate ('blue' dollar) that hit a record 16 pesos per dollar last week.
Fabrega's resignation was accepted by Cristina Fernandez, her spokesman Alfredo Scoccimarro said in a brief press conference on public television.
The outgoing banker will be replaced by Alejandro Vanoli, head of the securities and exchange commission. The Senate will need to approve Vanoli's appointment before he can take office.
The spokesman did not provide details on why Fabrega quit.
Fabrega was confirmed as chief of the central bank in December 2013, in replacement of Mercedes Marco del Pont, after having worked in Banco Nacion for over 45 years. He was named head of Banco Nacion in 2010, where he also replaced Marco del Pont.
The Buenos Aires media reported that Fabrega was offended by remarks made by the president late Tuesday in a televised speech.
Without naming him, Cristina Fernandez said the monetary authority has done too little to control the exchange rate on the black market, a thermometer of people's confidence in the economy. The peso dropped to a low of 16 per dollar last week for a gap of 90% with the official rate of 8.44 pesos.
That came as people took refuge in dollars on concerns of further peso depreciation and economic contraction following a new debt default in July. in the ongoing litigation in New York with holdouts, Argentina may also miss another bond interest payment at the end of this month.
Vanoli is considered less orthodox and pragmatic than Fabrega, and more in line with the expansive policies of Economy Minister Axel Kicillof, the apparent favorite of the president.
Kicillof has pushed for lower interest rates to spur borrowing and buying on credit, while Fabrega tried to raise rates to stem capital flight that has been a leading cause of the Peso's loss against the dollar.
Outgoing Fábrega admitted to his fellow economists that since taking office his target was to keep the floating dollar under control and ensure the central bank's reserves remained above 28bn dollars.
However since the central bank had no say on fiscal and budget policies Fábrega`s task was very much limited, and his policy of raising interest rates was also questioned. Besides last week the bank's international reserves fell below the 28bn benchmark.