Falklands approves 80 room portable hotel ahead of the coming oil drilling season
Friday, October 3rd 2014 - 07:47 UTC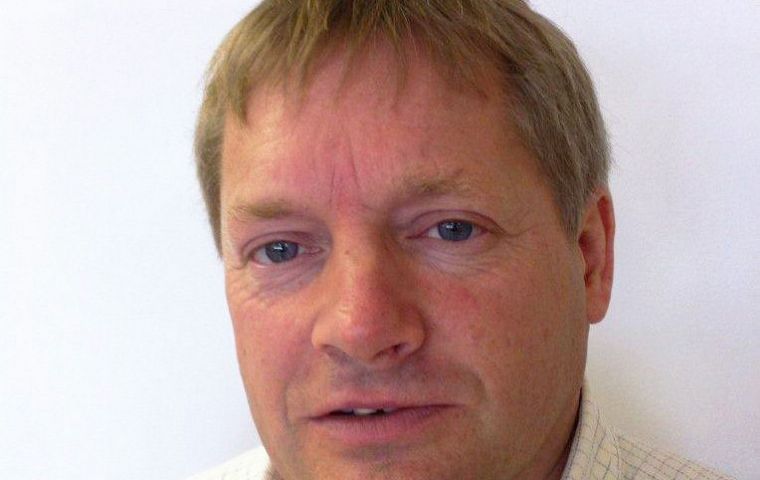 The first sign of oil industry impact on the face of the Falkland Islands capital, Stanley is in the offing with the planning approval given for an 80 room portable hotel near The Trough.
The hotel plan was approved on Wednesday along with a car park at 2 Kiel Canal Road to provide accommodation for employees of the oil industry that in great numbers are expected this coming austral summer with the arrival of a rig.
An initiative from local company, Goodwin Offshore Ltd, the development which company representative Hamish Wylie described as similar to the temporary hotels used at major events such as the Commonwealth Games or more recently the Ryder Cup, is to be sited to the east of The Trough, where there are currently a number of KTV radio masts.
The Planning Officer noted that as the development was intended to support the oil companies in the forthcoming exploration program there was a degree of urgency in the application which had been submitted in advance of the tender documents being released.
The design is for two rows of portable self contained accommodation units providing 80 rooms which could in an emergency accommodate 160 people with a utility building housing a kitchen, dining and recreation area and raised walkways around them.
Access will be from the VPC Road spur adjacent to the Trough.
The total population of the Falklands according to the 2012 Census is 2.840 of which, 2.120 (74%) live in the capital Stanley.
Head of Planning Steve Butler pointed out that there were a number of similar proposals currently in the system with the Falkland Islands Company Ltd having been granted outline permission for land at Dairy Paddock Road early last year.
"They're all chasing the same kind of market and there may be more applications to come," he said.
While the permission for the Goodwin Offshore accommodation is temporary the permission for the site usage is permanent.
Mr. Wylie explained that there was considerable cost and effort involved in getting the site set up for the accommodation units which in contrast however could be moved fairly easily.
Planning Officer Fiona Wallace-Nannig said the nature of the development was such as it could be treated differently from a standard hotel as the occupiers would be employees of the oil industry who would be overnighting and would not be paying individually for the facility.
"The structure is distinctly industrial in design and so is not out of keeping with those in the surrounding area," she said. (Penguin News).-