Dilma retained majority in Congress, theoretically, given the volatility of Brazilian parties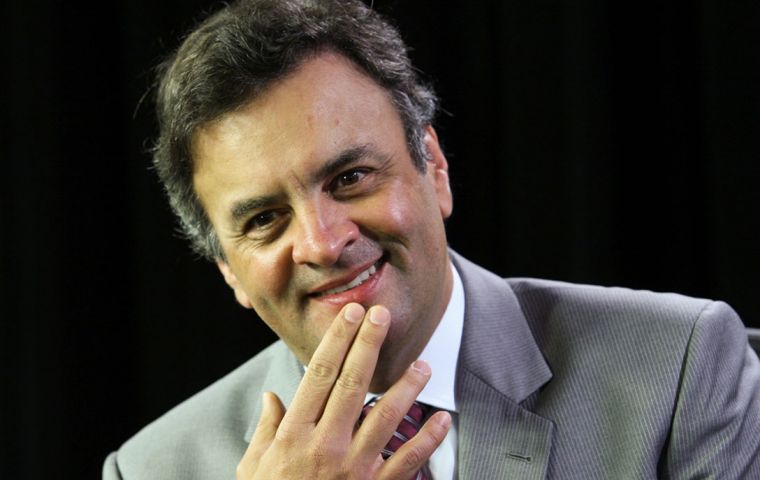 The multi-party coalition that currently supports Brazilian president Dilma Rousseff lost ground in Sunday's election but will keep its majority in Congress following on the results released by the country' Superior Electoral Tribunal, TSE.
On Sunday Dilma Rousseff on her re-election bid garnered 41.5% of valid votes cast while her runner up and challenger for the run off on 26 October, Aecio Neves, managed 33.5%.
The parties of the coalition that supported Dilma both in the Lower House and Senate will suffer some alterations, but at the end of the day she should have the backing from 294 Deputies out of 513 from the full house. The Workers party, PT, of Dilma has the largest representation with 70 Lower House members despite having lost 16.
The second strongest showing is from the Brazilian Democratic Movement party, PMDB with 66 benches. However the losses from the larger parties were partly compensated by advances in some of the smaller members of the coalition.
But even more significant the coming legislature beginning next January first, will be even more fragmented with 28 parties, six more than currently.
Meanwhile opposition party Brazilian Social Democrats, (PSDB) belonging to challenger Neves added ten more representatives thus becoming the third strongest in the Lower House with 54.
In the Senate which renewed s third of its members (27 out of 81)) the PMDB retained its position as the main force although losing one seat, and now holds 18. The PT also lost one and has 12.
Meanwhile the PSB from Neves captured three seats and now has seven Senators including the famous Brazilian striker of the 1994 World Cup, Romario.
But said this, the ruling coalition in Brazil are extremely volatile given the precarious organizations of political parties and if Neves finally makes it he can count with many of those parties joining the new coalition, obviously in exchange for ministries and other benefits.