Whoever wins Uruguayan election, no major changes in policy, says US bank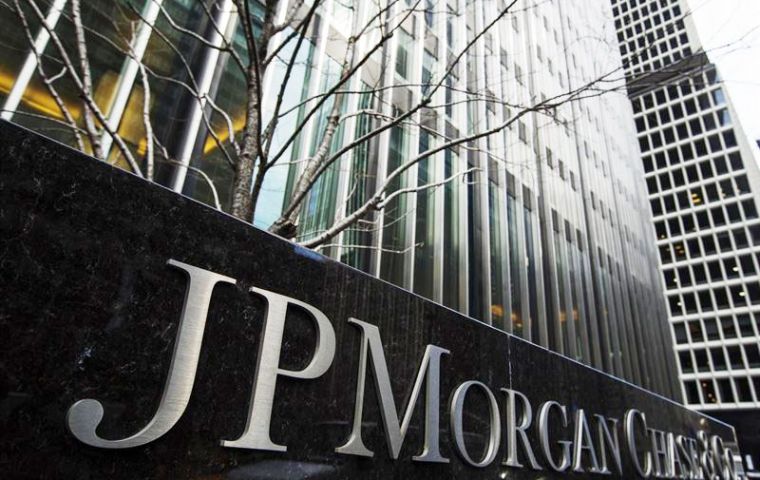 Under the heading of "Emerging markets prospects and strategy" the US bank group JPMorgan-Chase states that no matter who wins in Uruguay's 26 October presidential election, "we do not expect significant changes in the framework of current policy".
JPMorgan-Chase points out that the Uruguayan economy is undergoing a 'slight deceleration process' with growth of 3.3% in the first half supported by a good performance from public services; financial intermediation, plus transport and communications, even when limited with descents in construction and manufacturing".
However the New York based bank believes that Uruguay's GDP will expand 2.7% this year and 3% in 2015, below the country's potential of 3.8%.
As to inflation, "it has moderated" and should reach 8.5% in the twelve months of 2014, above the government's target of 3% to 7%, and again it should descend to 8% in 2015.
Budget fiscal deficit will stretch to 3.3% of GDP, which is in the range of the government's target.
Next year's prospects for Latin American are threatened by uncertainty from global growth, says JP Morgan-Chase. Policies and their impacts have investors alert because of the elections in Brazil; cabinet changes in Venezuela, Peru and Argentina, as well as the fiscal reforms and others in Colombia and Chile".
The bank's latest down reviews involve Argentina, Chile, Peru and Brazil and are mostly consequence of domestic policies, insists JP Morgan-Chase.
Finally the strengthening of the US dollar; uneven global growth and the weakness of commodities prices are creating downward risks for 2015 in the whole region, with the possible exception of Mexico (benefitted by the strong recovery of the US economy) and probably Colombia.