"Easy money" will be around for some time still, say Fed's minutes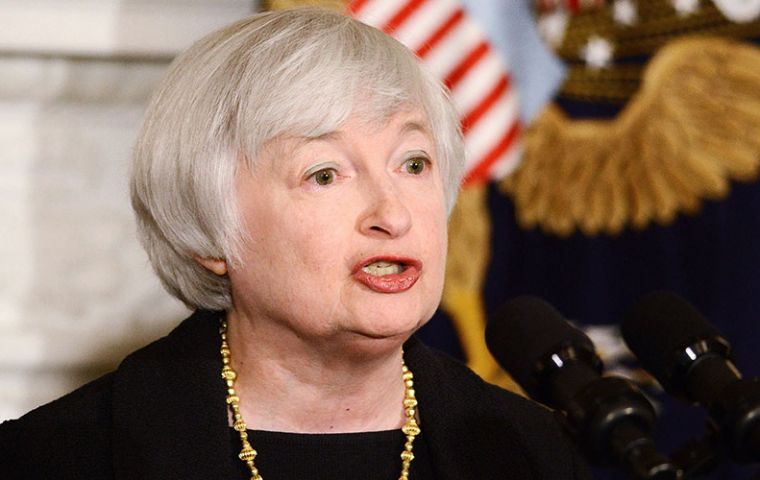 US markets rose sharply after minutes from the September meeting of the Federal Reserve were released. The transcript indicated that US central bankers were wary of raising rates too soon. Officials were worried markets were too focused on a rate rise happening during a specific period of time.
The minutes reveal an eagerness to assure observers that a rate rise would be linked solely to positive economic data.
The Fed has kept its benchmark federal funds rate - which determines other short-term interest rates in the US economy, from car loans to mortgages - at 0% since the end of 2008, when the financial crisis hit.
Now that the central bank has announced an end to its extraordinary stimulus measures - which included buying bonds to keep long-term interest rates low - focus has shifted to when it will raise the short term rate.
"A number of participants noted that changes to the forward guidance might be misinterpreted as a signal of a fundamental shift in the stance of policy that could result in an unintended tightening of financial conditions," read the minutes, indicating that members of the central bank's rate setting committee worried that markets would sell off if the language of when a rate rise would happen were to change.
US markets have benefitted from low interest rates, as investors have poured money into stocks in an effort to make a profit.
Investors have been skittish about a rate rise, viewing it as an end to so-called "easy money", so any indication that it is still some time away is viewed as welcome news.
Economists at investment banking firm Jefferies wrote in a note to clients that the minutes were even more dovish - that is, leaning towards keeping rates low - than even the Fed's statement at the end of its September meeting.
"No, the rate lift-off is not yet on the radar screen. Do not even think about it!" they wrote.
The Dow Jones Industrial Average gained 200 points in the wake of the news, with both the Nasdaq and S&P 500 rising as well.
Fed chair Janet Yellen has sought to reassure markets that any rate rise will be data dependent - noting that it will happen only when measures of US economic growth and employment improve substantially so that the Fed's help is no longer deemed necessary.
The minutes also show that the Fed cut their growth forecasts due to the rising value of the dollar and concerns over weakness in the global economy.
On Tuesday, the International Monetary Fund (IMF) cut its forecast for global growth. It is now forecasting 3.3% growth this year, down from its forecast in July of 3.4%, and it warned of a "weak and uneven" recovery globally. However, the IMF did upgrade its growth forecasts for the US, to 2.2% this year.