Mercosur finally agrees: unified number plates for new cars beginning 2016
Thursday, October 9th 2014 - 06:08 UTC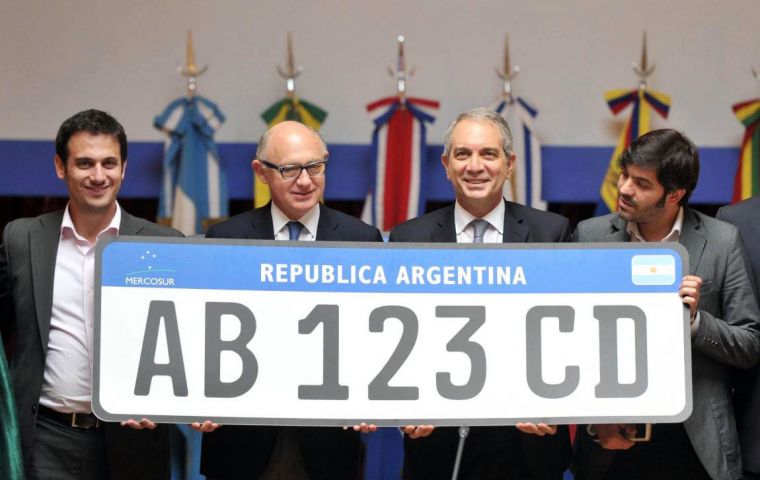 The five full members of the Mercosur trade bloc will use unified number plates for their 0km vehicles starting in 2016, Argentine Foreign Minister Hector Timerman announced on Wednesday from San Martín Palace in Buenos Aires city.
"Mercosur is a tool for developing integration. Not only economic integration, but also political and social integration," Timerman said.
Mercosur plates will resemble European Union plates. They will be larger than the current ones (400 millimeters long by 130 mm high) and will be composed by four letter and three numbers.
In Argentina, the new plates will be used from next year, as number combinations within the current system are running out. From 2016 onwards they will be mandatory in new vehicles, and old ones will be able to replace their plates progressively.
A regional consultation service will also be created to provide information on owners, plate ID, and auto model, aiming at fighting organized crime in the sub-continent.