Falkland Islands' Tourist Board gearing up for another busy season
Friday, October 10th 2014 - 05:44 UTC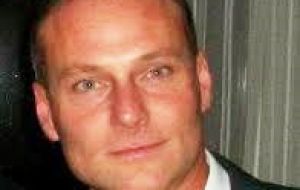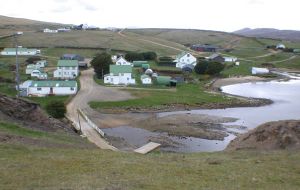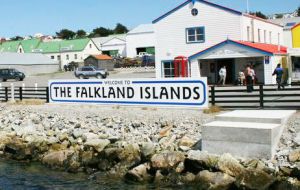 The Falkland Islands Tourist Board is in the final stages of Phase 2 renovations on the Jetty Visitors Centre which will complete the planned works said Tourist Board Managing Director Tony Mason, adding, "plans have been made to get the car park ready well ahead of the first cruise ship arrival."
In an update for Penguin News Mr. Mason said FITB is gearing up for another busy tourist season and not only are they ready to welcome tourists but are eagerly awaiting this year's shipment of goods for the Jetty Visitor's Centre.
"We have added new products to our retail outlet this year and anticipate sales exceeding last year's record breaking season. With items on offer we will be able to ensure even more money comes into the Falkland Islands economy by increasing tourist spend while on land from cruise ships."
Mr. Mason also gave an update on the Accommodation Accreditation Scheme which began on September 27 with Kevin Millington of Accorn Tourism from the UK, and Manager of Tourism Operations at FITB Stephanie Middleton kicking off the program with a visit to the West said Mr. Mason
The program will go on for the next fourteen days and everyone who signed up for the program will be rated. Once reviewed the properties are given a star rating and a report on how to reach the next star level. On the back of the program, participants are eligible to apply for the tourism grant which is a match funding program to assist with upgrades.
Participants are also listed on the FITB website, promoted to tour operators and also included in marketing and promotional materials distributed by FITB and travel agents.
"Raising the standards and offerings in the Falklands is paramount to our continued growth and success. I appreciate our accommodation provider's participation. The program has been well received by our tourism partners and it shows we care about our guests visiting the Falklands. We have raised the standard and everyone involved in the programme should be very proud of the program's success," said Mr. Mason.