Brazil will rise fuel prices to help government managed debt-laden Petrobras
Wednesday, October 15th 2014 - 23:36 UTC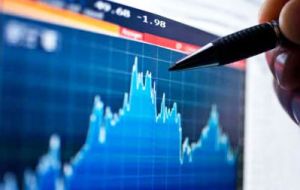 Brazil will maintain plans to raise domestic fuel prices this year, despite a sharp drop in international crude oil prices, to help debt-laden state-run oil company Petrobras, a government source said this week.

The price of gasoline on the international market has slipped below the domestic price of the fuel in Brazil, Credit Suisse said in a report earlier, a situation that should ease losses on imports at the refining division of Petrobras.

The government will adjust prices to help Petrobras make up for losses that stem from government policies that had forced the company to sell fuel to local consumers at prices below international ones, the source said.

"Petrobras had to carry that price burden for some time and that was considered in the decision," said the official. Unable to meet all domestic fuel needs from a dozen local refineries, Petrobras has had to make up the rest with imports.

The government, though, has not allowed Petrobras to raise domestic fuel prices in line with international prices, forcing the company to sell the imports at home at a loss.

On Monday, however, the international price of gasoline was 1% below the Brazilian domestic price, the Swiss investment bank's Sao Paulo-based Brazil Economics Team said in a note to investors.

Futures prices suggest the discount on imports will increase to about 4% in December if the US dollar-Brazilian Real exchange rate remains constant, the report said.

That outlook could reverse, making imported gasoline 4% costlier than domestic gasoline if Brazil's Real weakens as far as 2.60 to the US dollar from 2.39 Real today.

From January to September, international gasoline cost on average 17.3% more than Brazilian fuel. The last time international fuel prices were below domestic fuel prices was in late 2010, according to Petrobras.

The price of gasoline and other petroleum-based fuels has fallen along with the price of crude oil.

Brent crude fell 4.3% on Tuesday, the most for a single day going back to September 2011, after the International Energy Agency cut estimates for oil demand this year and next.

That gap between Brazilian and international fuel prices contributed to Petrobras accumulating 8.69 billion Reais of losses in the first half of 2014.

Petrobras has seen its debt rise and cash drain away and is now the world's most indebted and least profitable major oil company, according to the latest Thomson Reuters data.

The government has held Brazilian wholesale fuel prices steady in an effort to control inflation – which in September jumped to 6.75%, a level above the 6.5% limit of the central bank's target range.