The Caribbean and Colombia ban entry of travelers from Ebola stricken countries
Saturday, October 18th 2014 - 08:39 UTC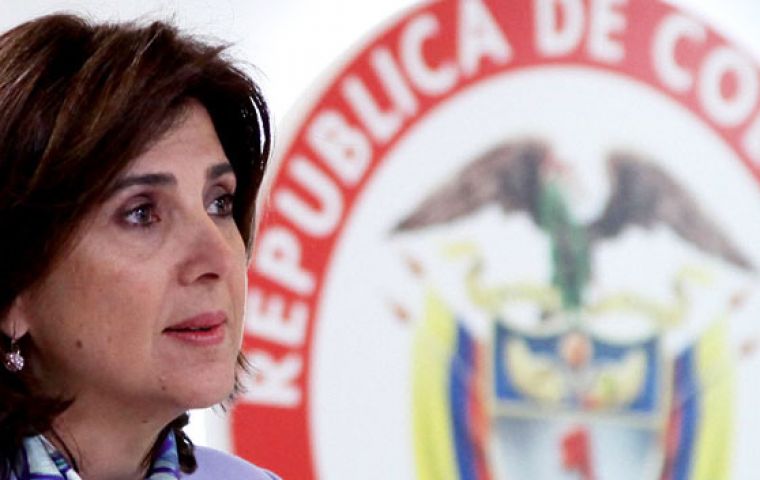 A group of Caribbean countries have announced bans on entry to foreigners who have travelled through the three West African countries most affected by Ebola. Jamaica said it would not accept travelers from Liberia, Guinea and Sierra Leone for the time being.
Guyana, the island of St Lucia, Haiti and Colombia also introduced a ban.
In the United States, President Barack Obama has resisted pressure to put similar bans in place.
Jamaica's travel ban extends to "persons ordinarily resident in Guinea, Liberia and Sierra Leone as well as persons who have travelled to or transited through Guinea, Liberia and Sierra Leone, within 28 days of having departed from these countries".
The government said Jamaican citizens and residents would be quarantined for 28 days and that it was a temporary measure.
St Lucia's Prime Minister Kenny Anthony said his country was a poor small national that did not have the capacity "to manage any crisis that lands on our doorstep, any crisis of that kind".
He said an outbreak of the virus would be devastating for a country of only 200,000 people, where tourism is more than 60% of GDP.
Passengers from Nigeria would also be required to present a "recent medical certificate" clearing them of the virus he said.
Colombia included Senegal as well as Nigeria in their ban. Colombia's Foreign Ministry issued a statement about the travel restrictions, and said it had taken the step at the recommendation of Colombia's National Institute of Health.
In Georgetown, the capital of Guyana, Foreign Minister Carolyn Rodrigues-Birkett said Guyanese diplomatic missions had been directed not to issue visas to people from West African nations until further notice.
Haiti's Prime Minister tweeted that the UN peacekeeping force in Haiti was suspending the rotation of troops from African countries as a preventive measure.