Falklands' first 2014/15 cruise season visitors: 'Ushuaia and Sea Adventurer'
Tuesday, October 21st 2014 - 00:06 UTC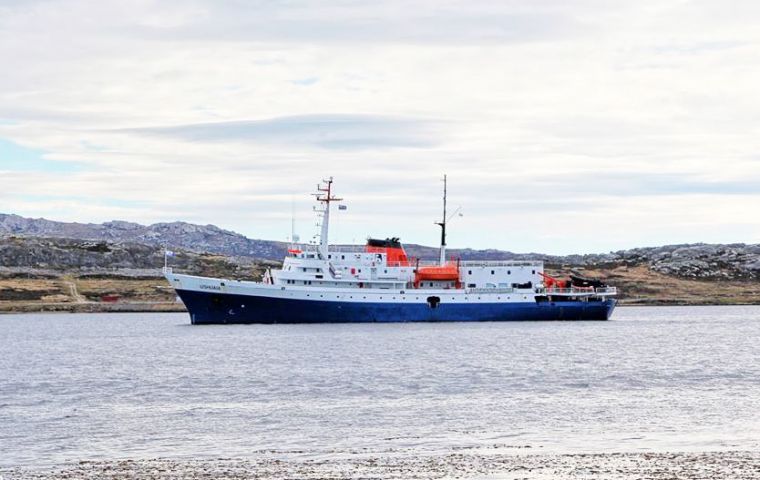 " M.V.Ushuaia" was the Falkland Islands first cruise ship visitor this season, arriving last Friday morning ready to greet their guests from Natural World Safaris on Saturdays LAN flight. The group of 81 had a chance to spend some free time on their arrival in Stanley, before boarding their ship.
They have been closely followed by Sea Adventurer that is visiting West Falklands before reaching Stanley on Wednesday 22nd October.
The cruise 2014/15 season is looking good for the Falklands, with approximately 52,000 passengers due to land with 86 calls to Stanley and a further 113 calls to various camp landings as well.
"This is a slight increase on last season where we had forecast an anticipated 47,500 cruise ship passengers with an 39,500 actual visitors landed and a total of 74 different calls. We did have 9 cancellations last season, primarily due to bad weather", said Samantha Marsh, from Sulivan ShippingAgency.
"As always, we are looking forward to another busy season ahead for the Falkland Islands, and look forward to welcoming visitors to our home" she concluded.