Democratic Spain trained Argentine officers during the 1976/1983 military dictatorship
Friday, October 24th 2014 - 05:24 UTC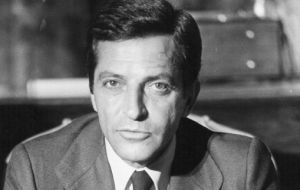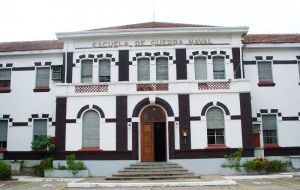 Dozens of Argentine military officers who were complicit in crimes against humanity in the country during the 1976-1983 military dictatorship had been sent to Spain for training, new documents revealed this week.
The training arrangement had been made despite Spain's then-prime minister Adolfo Suarez's foreign ministry being well aware of what was going on in Argentina, the Spanish news website Publico revealed.
The Spanish government, for example, had received secret dossiers about the Campo de Mayo clandestine concentration camp.
Between 1976 and 1983, 33 Argentine military officers were sent to Spain to undergo military training. Seven of them took courses in the Army Academy while others were trained in the Naval War School. Among those who had been sent to Spain was former marine Carlos Jose Pazo, a known torturer who had operated at the former concentration camp located in Buenos Aires Navy Mechanics School (ESMA), where thousands of political activists were tortured and murdered.
Another colleague who also participated in torture, former lieutenant Nestor Savio, was awarded a trip to Spain to take a course with the Spanish marine corps in Cadiz.
Meanwhile, Ricardo Cesar Araujo, a former marine who was active in the so-called "anti-subversive war" that the Argentine dictatorship was waging, convinced Navy authorities to send him to Spain on "permanent commission," where he would eventually study marine corps command.
Files used in trials for crimes against humanity in Argentina in recent years revealed Araujo's superiors had recognized his "active participation" in the "fight against subversion" in Bahia Blanca, Buenos Aires province.
In 1998, when Spanish Judge Baltazar Garzon requested information from the Spanish Defense Ministry about the training arrangement, the government replied: "The courses taken by officers were in accordance with the reciprocity agreements between the two countries that have existed for many years and continue."
Eight Spanish military officers made visits to the ESMA between 1979 and 1983, while the clandestine concentration camp continued to function. One of the officers who visited from Spain during that period, commander Cristobal Gil y Gil, was questioned by Garzón in 1998. He acknowledged having visited the ESMA three times, but said he was unable to remember the names of the people who took him there and showed him around.
Asked if he was taught "forms of combat against subversion," Gil y Gil answered: "These were techniques widely known in Spain and any other Western country".