Falklands tourist board will attend US tour operators association conference in Boca Raton
Monday, October 27th 2014 - 19:13 UTC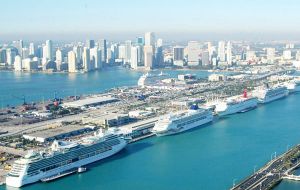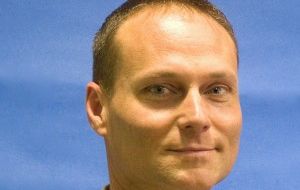 After the successful nomination of the Falkland Islands as the "Best Destination for Wildlife and Nature", awarded by the Travel Agents Choice Awards, the Falkland Islands Tourist Board will be attending the USTOA (United States Tour Operators Association), which this year will be held in Boca Raton, Florida.
It will be the third year FITB has been represented at the event and is the final promotional event of the year.
The USTOA Annual Conference & Marketplace has distinguished itself as being the only travel industry event in the United States that brings together the leading North American travel companies with tourism suppliers and destinations from around the globe in an intimate and exclusive setting.
"The Conference presents the Falkland Islands with quite a few benefits", said FITB Managing Director Tony Mason pointing out to the unique business but casual atmosphere for a small select group of 700 travel professionals.
"We have networking opportunities throughout the conference; it also provides us with the opportunity to establish new strategic partnerships and make new friends that can support us in the years ahead."
"As well as this, it gives us direct and unprecedented access to travel industry leaders and decision makers representing the top US based travel companies and cruise lines, whose combined annual sales volume over 11 billion dollars".
"There are many highly informative speaker sessions where operators and destinations present themselves to industry leaders."
FITB will host a private event during the conference at which Mr. Mason will give a presentation and speech on what the Falklands has to offer visitors.
FITB Managing Director will also discuss with key operators how to sell the Falkland Islands and will give an, "in depth briefing on how to get to the Falklands. One of the biggest misconceptions is that you can only get to the Falklands on LAN or the MoD flight. Tourists can reach the Falklands by taking any major airline from anywhere in the world and connect in Santiago, so there are other options available for travelers."
The conference also provides invaluable insight into the North American travel market and the latest factors and trends affecting the industry and travelers across the globe.
"The investment we make to attend the conference offers us the potential to make an important impact, develop and nurture relationships and deliver long lasting returns for the Falkland Islands," commented Mr. Mason.