Looking to "Doing Business" in Latam, try the Pacific Alliance, forget Mercosur
Thursday, October 30th 2014 - 10:53 UTC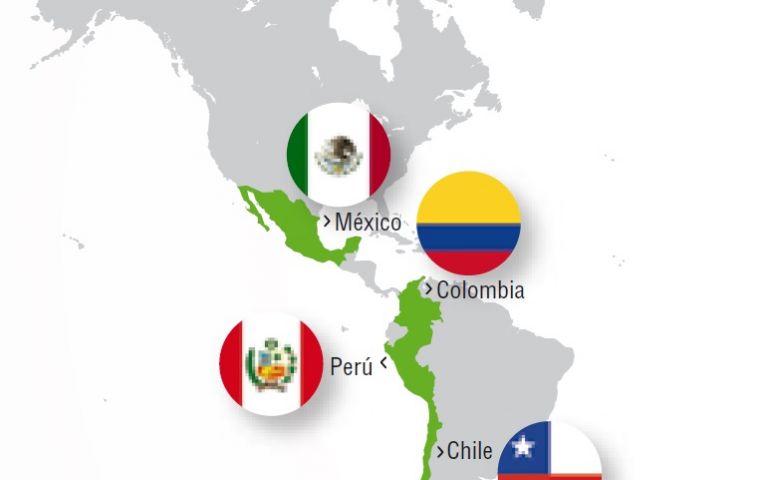 The World Bank's "Doing Business" global rating is not very enthusiastic about Latin American and the Caribbean which only first surfaces in position 34 out of the 189 countries considered.
However the four members of the Pacific Alliance, Colombia, Peru, Mexico and Chile make the short list for the region while Mercosur members (Brazil, Argentina, Paraguay, Uruguay and Venezuela) have an eclectic performance ranging from positions 82 to 182.
According to the World Bank, economies are ranked on their ease of doing business, from 1–189. A high ease of doing business ranking means the regulatory environment is more conducive to the starting and operation of a local firm. The rankings are determined by sorting the aggregate distance to frontier scores on 10 topics, each consisting of several indicators, giving equal weight to each topic. The rankings for all economies are benchmarked to June 2014.
At world level the ranking of the ten best is as follows: Singapore, New Zealand, Hong Kong, Denmark, South Korea, Norway, United States, United Kingdom, Finland and Australia. At the other extreme: Haiti, Angola, Venezuela, Afghanistan, Democratic Republic of Congo, Chad, South Sudan, Central African republic, Libya and Eritrea.
Regarding Latin America and the Caribbean, Pacific Alliance members excel: Colombia is first and ranked 34 globally; followed by Peru, also 34; Mexico, 39; Chile, 41; Panama that is applying to the Pacific Alliance, 52. Regarding Mercosur, Uruguay outstands in position 82; followed by Paraguay, 92; Brazil, 120; Argentina, 124 and Venezuela, 182.