Google victory in Argentina: search engines are not responsible for content they index
Friday, October 31st 2014 - 07:13 UTC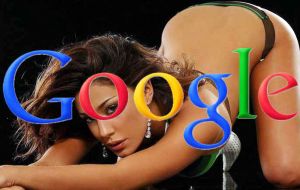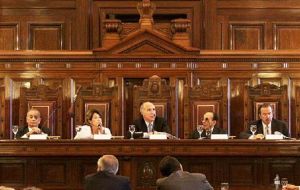 In what is considered a leading case for Argentina, the country's Supreme Court said search engines are not responsible for any content they index, handing a victory to Google in what had become one of the most technologically complicated issues to reach Argentina's highest court in recent memory.
The Argentine Court did not consider the 'right to be forgotten', although two justices opened the door to that future debate.
Deputy Chief Justice Elena Highton de Nolasco and justices Carlos Fayt and Eugenio Zaffaroni agreed Google is not responsible for the content related to fashion model María Belen Rodriguez, who complained her image was included in pornographic websites.
Rodriguez had filed the lawsuit to demand economic compensation from Google, saying she had suffered as a result of the websites that the search engine linked to.
The five members of the Court, including Chief Justice Ricardo Lorenzetti and Juan Carlos Maqueda, who delivered a dissenting vote, made it clear that search engines are not obliged to monitor the Internet and the content provided by those who run the websites. Thus, search engines are not responsible for the content they have not created.
According to the justices, Google and other search engines can be taken to court if users have filed requests to remove links and have refused to comply.
"We praise this decision. It's a great day for the Internet and freedom of expression," said María Baudino, the head of Google's Legal Department in Latin America.
For their part, lawyers who represented Rodriguez said they would take the case to the Inter-American Court of Human Rights.
The main difference between the justices was when and how users should express their discomfort with content available on the web.
For Highton de Nolasco, Fayt and Zaffaroni, there are two different situations. If a website has content that is clearly offensive to a person or a group, there is no need to take the case to the courts. The person who is negatively affected by the content or any other user can file a request with the search engines to remove that specific content. These requests can be filed in cases of child pornography, genocide, racism or photo montages.
In cases when a person feels his/her honor has been affected by a publication, that situation has to be aired in court or defined by an administrative authority. "Search engines cannot act as judges," Highton de Nolasco, Fayt and Zaffaroni said.
For Lorenzetti and Maqueda, it cannot be defined before the fact whether a link can be damaging to a person. Justices explained that while appearing on a website can be detrimental to someone, somebody else may see it as beneficial because it can give him or her the spotlight.
For the head of the Court and his colleague, search engines can be held accountable if they take other action to alter the content in some way.
Fashion model Rodríguez filed a complaint years ago, accusing Google and then Yahoo of an inappropriate use of her personal image, linking her with pornographic websites.
Highton de Nolasco, Fayt and Zaffaroni considered that thumbnails operate like any text link to a page and thus search engines are not forced to give any explanation about them.
Lorenzetti and Maqueda, however, say thumbnails use personal photographs and thus should require authorization from the "owner" to use. In that case, for both justices, Google should have paid a compensation to Rodriguez for using her personal image.
The model also wanted her name be removed from searches. But Google representatives explained in the public hearings held in May, that they cannot prevent content from being published. The justices agreed but Highton de Nolasco, Fayt and Zaffaroni insisted that an injunction can be granted when it affects minors.
In 2006, Rodriguez filed a suit against Google and Yahoo for linking her image to pornographic websites. She said they were using her photographs in order to obtain profit without authorization. She requested the courts remove those links, saying that they not only affected her personal life but also her career.
A lower court ruled in favor of Rodriguez and ordered Google pay compensation of 100,000 Argentine pesos and Yahoo 20,000 pesos. However, the Administrative Appeals Court dropped the charges against Yahoo and ordered Google to pay 50,000 Argentine pesos, saying that in order for her image to be indexed she had to agree.
On May 13, 2014, the European Court of Justice enshrined the right to be erased, which also triggered a debate in Argentina. When does a person have the right to leave his or her past behind? For instance, when the information published is no longer necessary or if it directly causes damage to a person, including a request filed with an US court from a father who did not want to see the photographs leaked to the press of his 18-year-old daughter decapitated in a car crash.
For Lorenzetti and Maqueda, that is a discussion the Court will have to hold over the next few years. For them, that right is admissible if the person identifies precisely what the offensive content is and how it causes damage.
"That right can work as subsequent compensation," the justices wrote in their dissenting vote. For both of them, there is no need to file a complaint before a court, as Highton de Nolasco, Fayt and Zaffaroni believe. Users should only have to request Google remove those links.
Lawyer Martín Leguizamón, who represented Rodríguez, complained about the Court's decision arguing that "when Google collects and links information to create search results, it can be held accountable for that. Apart from the liability of the person who runs a particular website, the search engine is also liable". (BAH).-