Griesa authorizes Citibank to pay restructured bonds under Argentine law
Tuesday, November 11th 2014 - 07:25 UTC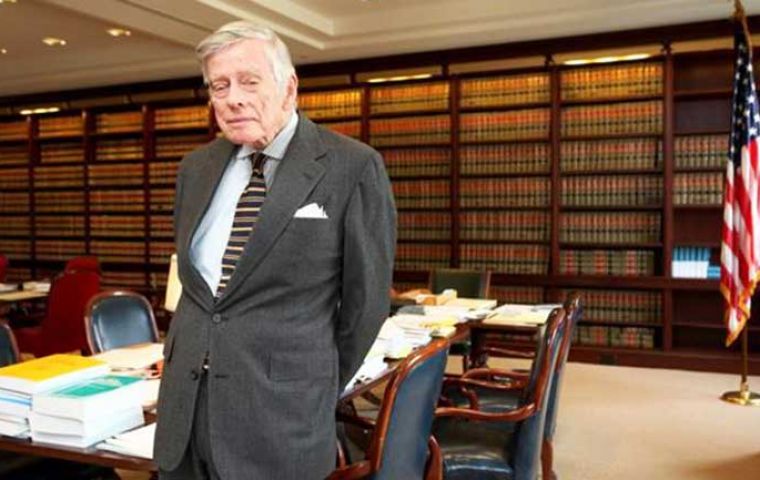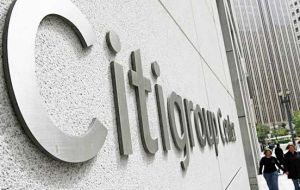 New York District judge Thomas Griesa has authorized Citibank to complete the transfer of 85 million dollars to holders of restructured Argentine bonds under Argentine law, meeting debt services that expire on December 31.
The financial entity had previously requested an audience with the justice to evaluate the situation scheduled for December 2, but in his latest ruling Griesa put on hold that meeting and gave the green light for payment.
Citibank's request will have to be repeated in the future, however, as Griesa has consistently only allowed the honoring of commitments to bondholders under Argentine legislation on a 'one-time basis', since the country's dispute with vulture funds saw an interruption in payments at the end of July 2014.
The next step for Argentina in the ongoing legal conflict with hedge funds such as NML Capital, which demand full repayment on titles defaulted on in 2001, will be to await the magistrate's decision concerning other holdout investors who refused to enter 2005 and 2010 restructuring efforts.
Argentina's attorneys have asked for the "pari passu" judgment not to be applied to any further litigants, with a ruling expected later this week. The nation has already revealed that it would not begin negotiations without a commitment from other creditors to not request equal rights with the rest of the vulture funds in the case of a favorable judgment.
Griesa's order gives Citigroup further breathing room in the ongoing dispute between the hedge funds and Argentina, which last June was declared technically in default.
Citigroup has said it faces regulatory and criminal sanctions by Argentina if it does not process interest payments on Argentina bonds issued under local law. Danielle Apsilos-Romero, a Citigroup spokeswoman, confirmed that the order will allow processing of the 85 million payments.
Argentina defaulted in July after refusing to honor court orders to pay 1.33bn plus interest to holdout bondholders when it paid holders of bonds swapped during the country's 2005 and 2010 debt restructurings.
Monday's order marked the third time Griesa had this year allowed Citigroup's branch in Argentina to process a payment to bondholders.
'Special Master' Daniel Pollack, the court-appointed mediator in the case, was quoted by Reuters saying he thought Griesa was "giving the parties every opportunity to settle this long-running dispute."
"It is my hope that the parties will return to the bargaining table promptly after January 1," Pollack added.