Argentine inflation: make your pick, in October anywhere from 1.2% to 2.3%
Saturday, November 15th 2014 - 07:59 UTC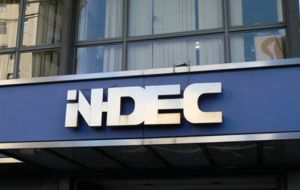 A reliable universally accepted rate of inflation in Argentina seems hard to come by although there are a battery of estimates, each of them arguing they are supported by statistically proven methods and thus the certainty of the indexes released.
However October is the latest example of this strange situation in which the official inflation from the Argentine government's stats office Indec released is 1.2%, and 21.4% in the last twelve months. This contrasts with private estimates released this week, which besides natural differences in the methodology systems applied, should not provide any major objections.
In effect, earlier in the week before the Indec release, much questioned since the Kirchner couple removed in 2006/07 professionals from the respected institution and replaced them with political acolytes, the Argentine congress made public its estimate based on an average of private consultants which indicated a 2.2% index for October, 33.25% in the first ten months of the year and 41.25% in the last year.
The Congressional index, as it is known, is announced by opposition members from the Freedom of Expression Lower House Committee and originally was the system applied to protect private consultants from fines and other judicial actions, if they released inflation estimates different to those of the government.
Another index which has become reliable given the loss of credibility experienced by Indec is that calculated by the City of Buenos Aires, which for October was estimated at 1.9%; 33.6% in the first ten months of the year, and 39.9% in the last year.
Likewise another index is supplied by the CGT organized labor's stats office, since some of the largest union confederations mistrusted the official Indec rate, used for establishing annual labor contracts. Under the pompous name of Observatory of economic and social data, October's inflation reached 2,3% and 37% in the last twelve months and could be above 40% by the end of 2014.
Summing up despite the fact that Indec has elaborated (since this year) a new index with the help from IMF, the fact remains that Argentine private estimates remain more reliable than those from an over optimistic Indec.