Argentina celebrates G20 summit support on sovereign debt restructuring
Tuesday, November 18th 2014 - 08:13 UTC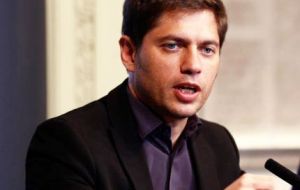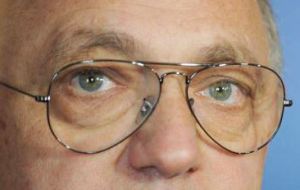 The official communiqué of the G20 summit released at the end of the bloc's meeting in Brisbane, Australia, included a paragraph on sovereign debt restructuring process, as requested by Argentina. Economy Minister Axel Kicillof and Foreign Minister Héctor Timerman celebrated it and described it as 'historic'.
"Given the challenges litigation poses and in order to strengthen the orderliness and predictability of the sovereign debt restructuring process, we welcome the international work on strengthened collective action and pari passu clauses," the communiqué reads.
"We call for their inclusion in international sovereign bonds and encourage the international community and private sector to actively promote their use," it added. "We ask our Finance Ministers and Central Bank Governors to discuss the progress achieved on this and related issues."
In a press conference after the summit, Economy Minister Kicillof said that the Argentine delegation was "extremely pleased that the issue was included in the final document," for the first time in the history of the G-20.
He celebrated the "issue of the debt having endorsement and becoming a concern" and said it was a sign of "progress."
Minister Timerman in his turn said that the communiqué was an "astounding achievement" for the country in its longstanding battle against vulture funds. "It was very interesting to see the leaders of the countries speaking of vulture funds in the G20 as a natural thing," he said.
Timerman added that on Monday he would be traveling to New York to resume talks on the development of a legal framework to regulate restructuring of foreign sovereign debt, a project that was suggested by Argentina with the support of the G77+China and approved by the UN General Assembly in September.
"On President Cristina Fernández orders I will be travelling tomorrow to meet with the president of the (UN) General Assembly, and with representatives of the African Union, of the Community of Latin American and Caribbean States, and G77+China, to begin talks on everything discussed in the G-20 (summit) and to continue the debate about (sovereign) debt in the United Nations," Timerman said to reporters at the end of the G-20 summit.
Last September, 124 countries voted in favor of Argentina's proposal to create a multilateral legal framework for sovereign debt restructuring process, sparked by the country's debt battle with its holdout creditors.