Bolivia confident Mercosur incorporation process will be ironed out at the next summit
Tuesday, November 18th 2014 - 11:19 UTC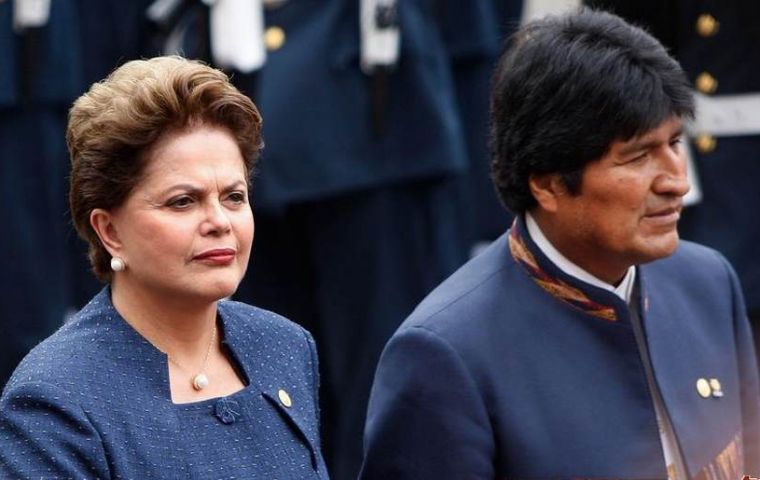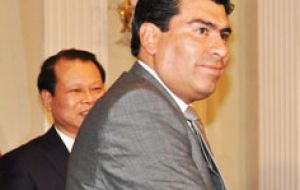 Bolivia trusts that at the coming Mercosur summit in Argentina it can advance in solving the "technical-legal" difficulties that are delaying the country's full membership of the trade and political group. Allegedly one of the main differences rests in neighboring Paraguay and how it would accept Bolivia's incorporation.
"Hopefully in Paraná at the end of the year summit, we can give the current difficulties a significant push forward", said Clarems Endara, Foreign trade and Integration Deputy minister.
Bolivia's adhesion protocol is questioned by Paraguay, since in its original version it was drafted when Asunción was suspended from Mercosur. So far it has been approved by the parliaments of Venezuela, Argentina and Uruguay, but Brazil, Paraguay and Bolivia are still missing.
Paraguay was suspended from Mercosur in mid 2012 following the removal by Senate impeachment of then president Fernando Lugo, which the rest of the trade block interpreted as a violation of the "democratic clause". Paraguay only resumed its membership in Mercosur at the end of last year.
Endara said Bolivia is waiting to see how this problem, which is mostly legal and refers to the inclusion of Paraguay in the final draft, is addressed.
"The different members are doing respective studies to try and find the best mechanism to that Paraguay joins the protocol or if not a new protocol is drafted, referred to Bolivia's terms of incorporation", indicated Endara.
"It is mainly 'technical-legal' because from a political point of view there are no problems in accepting Bolivia as full member of Mercosur, since the Paraguayan executive has supported the initiative but it still must go through the formality hurdle of Congress".
Nevertheless Bolivia is already participating in Mercosur meetings as a member in the process of incorporation, with no right to vote, but it can display its opinions, suggest policies, dissent and present discrepancies.
Endara also explained that in the case of the Brazilian delay this was because of the recent election, and congress normally takes almost a year in discussing these issues, but Bolivia trusts that following President Dilma Rousseff's inauguration the process will be back on track.
But whatever the final resolutions and speed of congressional approvals, what will not change is the fact that Bolivia will have a special and different deal before it implements its commitments with Mercosur.
Domestically Bolivia will have the adhesion protocol voted in the new congress which is scheduled to be inaugurated in January following the overwhelming victory of President Evo Morales, who has a six year mandate ahead of him.
Bolivia which since a few weeks ago holds the pro-tempore chair of the Andean Community, CAN, managed from Mercosur and in the adhesion protocol, acknowledgement that it can remain as member of CAN, a grouping that also includes Colombia, Ecuador and Peru.
Finally Endara pointed out that CAN approved the project for Bolivia's incorporation to Mercosur, since rules regarding third parties are regulated on consensus, and this has been extensive to Peru and Colombia so they could join the Pacific Alliance.