European Union blasts main trading partners over protectionism
Tuesday, November 18th 2014 - 06:39 UTC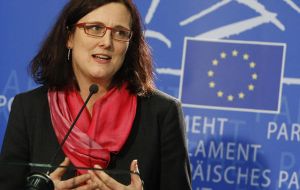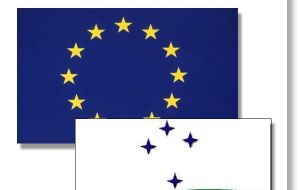 The tendency to impose trade-restricting measures remains strong among the European Union's commercial partners, fuelling continuing uncertainty in the world economy. These are the main findings of the European Commission's annual report on protectionism published Monday 17 November.
"I regret to see that many countries still consider protectionism a valid policy tool. This goes clearly against the G20's commitment to abstain from imposing trade restrictions and to remove existing ones. Protectionism damages global value chains; trade openness is what we need if we are to keep the recovery going, especially in times of global economic and political instability" said Cecilia Malmström, the EU Trade Commissioner.
"As acknowledged by the Summit in Brisbane, G20 members need now to give real proof of their collective commitment to openness in trade"
In the 13 months covered by the report, G20 members and other key EU trading partners adopted a total of 170 new trade-unfriendly measures. The countries that have adopted the most such measures were Russia, China, India and Indonesia. At the same time, only 12 pre-existing trade barriers have been removed. This means that hundreds of protectionist measures adopted since the beginning of the economic downturn continue to hamper world trade, despite the G20 commitment.
The number of measures applied at the border and quickly obstructing trade –already high last year – continued to rise, with Russia applying the highest number of individual measures affecting imports. The number of new exports restrictions has also risen, a trend that is particularly worrying. All countries depend on each other's natural resources and such practices can have detrimental consequences for global commodity markets and value chains.
Countries also resorted more frequently to discriminatory internal taxation, technical regulations or localization requirements to shield their markets from foreign competition. China introduced the highest number of such measures.
Investors and service providers also continue to be affected by limitations in access to foreign markets. Finally, the tendency to restrict participation of foreign companies in public tenders remains strong, in particular in the United States.
The 11th Report on potentially trade-restrictive measures focuses on the period between 1 June 2013 and 30 June 2014 and covers 31 of EU's main trading partners: Algeria, Argentina, Australia, Belarus, Brazil, Canada, China, Ecuador, Egypt, India, Indonesia, Japan, Kazakhstan, Malaysia, Mexico, Nigeria, Pakistan, Paraguay, Philippines, Russia, Saudi Arabia, South Africa, South Korea, Switzerland, Taiwan, Thailand, Tunisia, Turkey, Ukraine, USA, and Vietnam.
The European Commission publishes the report annually to take stock of compliance with the anti-protectionist commitment made by G20 countries in November 2008. The EU is firmly committed to the pledge made at that time. The report complements the findings of the 2013-2014 monitoring reports issued jointly by WTO, UNCTAD and the OECD.
The G20 Summit held on 15 and 16 November 2014 in Brisbane reaffirmed that the fight against protectionism was a core commitment of the G20.