German bondholders join the "me-too club" demanding payment of Argentine bonds
Tuesday, November 18th 2014 - 07:59 UTC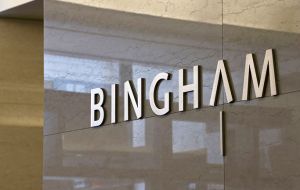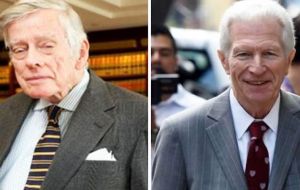 Demands against Argentina by so-called "me-too" bondholders, who are asking to be paid in the same conditions as Elliot and Aurelius Managment holdouts, are starting to pile up as holders of Argentine bonds issued under German law who didn't take part of the country's debt swap filed a new complaint at a United States court to demand full payment.
The bondholders, advised by the firm based in Boston Bingham McCutchen, asked US District Judge Thomas Griesa to take Argentina to court and be paid fully, a right the judge has already granted to Elliot and Aurelius who are now seeking to be paid 1.7 billion dollars. Trinity Investments Limited, Procella Holdings, Red Pines and Honero Fund are some of the holders represented by Bingham.
"We are filing this lawsuit because there haven't been any negotiations yet and we want to protect the interests of the bondholders group, said Bingman lawyer Bruce Wolfson. "We prefer to do a negotiation with Argentina instead of going to the court and because of that we welcome Griesa's decision to give Pollack more attributions."
Griesa granted last week his court-appointed mediator, Daniel Pollack, the authority to include other holdouts in negotiations in an effort to find a global settlement. Pollack has been holding meetings but concentrates his efforts on what could happen in January after the RUFO clause expires.
Bingham is one of the total 52 holdout creditors holding US$4.7 billion in debt who are preparing to demand immediate payment, according to court filings in New York. Considering the previous claims against the country, there is at least US$5.7 billion in play — without counting the inevitable interest.
Among these are Bracebridge Capital, which announced bonds worth US$1.3 billion and the GMO Fund which is seeking US$253 million plus interest. Aside from the hedge funds, the other holdout creditors are a mix of individual and institutional investors from around the world.
In a letter to Griesa, Carmine Boccuzzi, a lawyer for Argentina, argued many creditors should be barred from seeking such relief because they already have court judgments ordering Argentina to pay them money. Under federal law, creditors that have already secured judgments cannot also ask for an injunction in order to enforce them, Boccuzzi said.