Greenpeace condemns Japan's rush to resume Antarctic whaling
Wednesday, November 19th 2014 - 07:51 UTC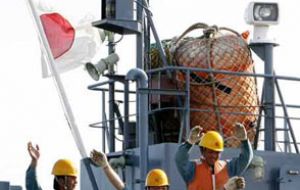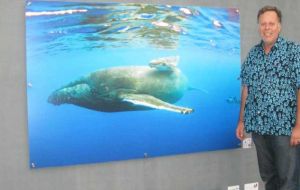 Greenpeace on Tuesday condemned the Government of Japan's rush to resume Antarctic whaling and called on them to abide by world opinion and the clearly expressed desires of the International Whaling Commission (IWC).
Japan's new program sets a quota of 333 minke whales, no fin whales and no humpback whales from 2015 to 2026. The new quota for minke whales is a slight increase to their average catch of 329 over the last six years. Japan has never caught its entire quota.
"Two months ago, the IWC requested that Japan cease their whaling program until a full plenary session could review it. Despite this request, Japan is looking to proceed with whaling in the Antarctic – ignoring IWC's calls and insulting the international community. Greenpeace calls for an immediate withdraw of Japan's proposal to allow for adequate review," said Senior Oceans Campaigner Phil Kline.
The plenary meets every other year. Tabling this proposal now means that it will only be reviewed by the IWC's scientific committee where Japan's scientists will support it, meaning the committee as a whole will not oppose it. Earlier this year, the International Court of Justice ruled that Japan's Antarctic whaling was illegal because it was not being conducted for purposes of scientific research. The new proposal is an attempt to design a program that would be genuinely scientific. However, with a proposed quota for minke whales that exceeds their recent annual catch levels, it appears to be business as usual – commercial whaling masquerading as science.
Whale expeditions to the Antarctic have lost millions of dollars. The Japanese hunt currently survives on government subsidies. Warehouses in Japan remain full of unwanted whale meat.
"Japan is going to great lengths to set up a whaling industry on the other side of the world within a whale sanctuary. Every nation bordering the sanctuary opposes the hunt and the international community has been clear in rejecting Japan's whaling program," said Kline.
"There is currently an 11 nation research partnership in the Antarctic that produces sound science without killing any whales. If Japan is serious about their desire to conduct research, they should join the existing partnership."