The Rolling Stones named 'guests of honor' by Buenos Aires City
Friday, November 28th 2014 - 06:02 UTC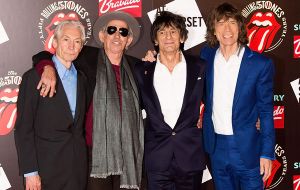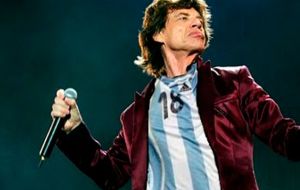 British iconic rock band The Rolling Stones have been named Buenos Aires City "guests of honor", after the city legislature passed an initiative proposed by ruling Victory Front (FpV) lawmaker Maria Rachid and "Seamos Libres" lawmaker Pablo Ferreyra.
The Stones that have been visiting Argentina since the nineties, will arrive in Buenos Aires City on February to give a series of concerts at River Plate Monumental stadium, starting on February 15.
"The Stones have become an essential part of popular music," the initiative stated, arguing it is "undoubtedly the best rock and roll band in the world."
"They define the rock genre. They have been around for a long time without losing popularity, and they have stayed productive for more than 50 years."
The first visit of the Stones to Argentina was in the mid 90's. The band has had a profound impact in Argentine rock culture, giving birth to the "rolinga" urban Tribe, and many bands labeled as "Stone rock", such as Ratones Paranoicos, Los Piojos and Viejas Locas.
The Rolling Stones have released 53 records including studio albums, live albums and several compilations, selling more than 200 million units. Forty-one of their records are among the most selling albums of all times.