Rousseff promises JPMorgan investors a balanced budget and full support of Levy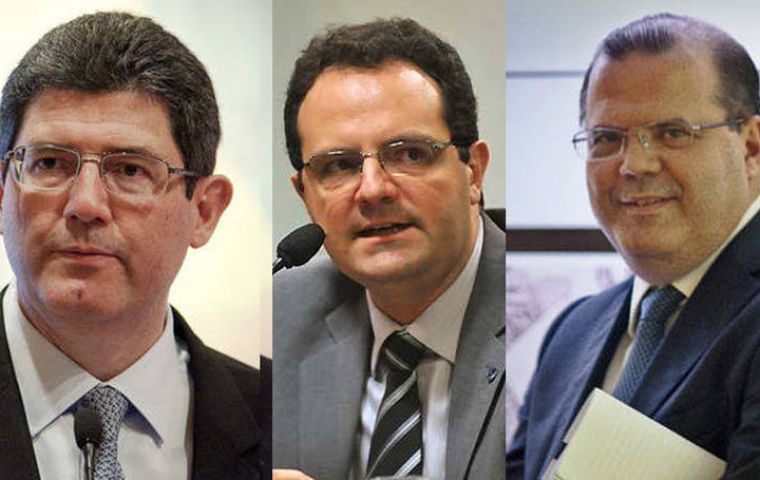 President Dilma Rousseff said in a letter to investors that one of the main priorities of her second term will be to put Brazil's fiscal accounts in order, sending a strong message that her administration will adopt more market-friendly policies.
In a letter that was read on Tuesday to investors at a JP Morgan conference, Rousseff gave the clearest backing as of yet to her future finance minister, Joaquim Levy, a known fiscal conservative and known as 'scissors man' when it comes to cutting costs.
"Our new economic team will work to gradually but structurally lift our primary surplus so we can stabilize and reduce the public sector's gross debt in relation to GDP," pledged Rousseff.
Her promises of fiscal discipline are the latest in a series of signals to investors that the populist leader will abandon some of the interventionist policies blamed for four years of lackluster economic growth.
She said her government is considering reforms that would link future expansion in public spending with economic growth. Her new economic team will also work on measures to expand long-term credit from private sector banks, especially for infrastructure projects.
Despite the message of fiscal prudence, her government approved on Wednesday the transfer of up to 30 billion reais (11.6bn dollars) to state development bank, BNDES, according to a decree in the Diario Oficial, the official gazette.
Those hefty transfers have been criticized by investors who say the loans have significantly raised the country's gross debt without stimulating the economy.
In the letter, Rousseff also continued to blame Brazil's economic torpor on slow growth abroad and on weak prices for the country's commodities exports.