FAO food price index in November remained stable for third month running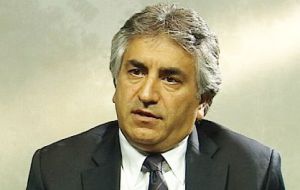 FAO's monthly food price index was stable in November, as vegetable oil and grain prices inched up and offset ongoing declines in dairy prices. The Food Price Index averaged 192.6 points, marking the third consecutive month of stability. The Index now stands 13 points, 6.4 percent below its level in November 2013.
"The index appears to have bottomed out with higher probabilities for a rise in its value in coming months" said Abdolreza Abbassian, senior economist at FAO.
After some volatile movements in recent years, FAO's Food Price Index, a trade-weighted index that tracks prices of five major food commodities on international markets, is now around its level of August 2010. The Index aggregates sub-indices for prices of cereals, meat, dairy products, vegetable oils, and sugar.
The FAO Dairy Price Index declined 3.4 percent from October and 29 percent from a year earlier to average 178.1 points in November, reflecting increased export availability of dairy products along with slower imports to large markets such as China and the Russian Federation.
The Sugar Price Index dropped 3.2 percent from October to average 230 points in November, about 8 percent below their level a year earlier. The recent decline came as rain in Brazil's main sugar producing region alleviated concerns about a prolonged drought in the world's largest sugar exporter.
Cereal prices rose significantly for the first time since March as growing conditions for the just-sown wheat crop in the Northern hemisphere appear less than ideal. However, rice prices weakened as newly-harvested supplies arrived to market. The Cereal Price Index averaged 183 points in November, up 2.6 percent from October, but down 5.8 percent from a year earlier.
The Vegetable Oil Price Index also rose, increasing 0.7 percent to 164.9 points - still almost 17 percent below its level a year earlier - due to lower-than-anticipated global production of sunflower oil and some slowdown of palm oil production in Malaysia and Indonesia. However, soy oil prices were weak, dampening the sub-index's rise.
Meat prices were stable in November, although beef and most other types of meats are at historic highs. The Meat Price Index averaged 210.4 points, in line with its revised value for October while marking a 13.3 percent increase from November 2013. Mutton and lamb prices moved moderately higher during the month.