Malaysia's Petronas and YPF sign 550 million deal to develop shale deposits in Patagonia
Thursday, December 11th 2014 - 12:04 UTC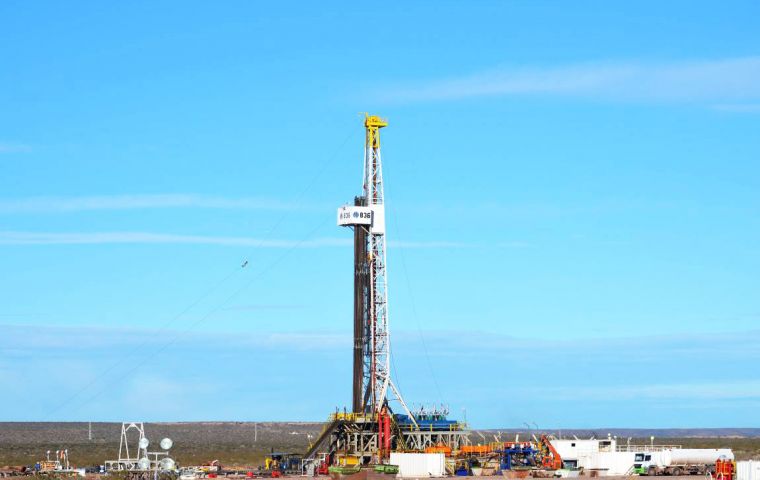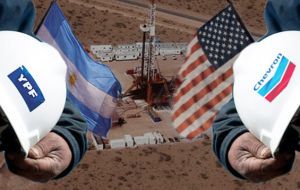 YPF SA and Petroliam Nasional Bhd, state-controlled companies from Argentina and Malaysia, signed a 550 million dollars deal to drill fields at the world's fourth-largest shale oil deposit in Patagonia's Vaca Muerta, south Argentina.
The companies ratified a preliminary accord signed in August to develop a 187-square kilometer area in Argentina's Neuquen province, the Buenos Aires-based producer said in an e-mailed statement.
"In March 2015 the first of three annual phases for development of the La Amarga Chica bloc in Neuquen province will begin," the statement said.
The binding deal comes after Argentina introduced a new regulatory framework for shale and reached an agreement with Neuquen on the area to be drilled.
YPF, control of which was seized from Repsol SA in April 2012, is bringing in partners to finance development of a shale formation the size of Belgium that contains at least 23 billion barrels of oil.
Chevron Corp, the third most valuable oil company, entered into a partnership with YPF in July 2013 that now produces 35,000 barrels a day, while Dow Chemical Corp is developing gas in an area called El Orejano. Other investors include Royal Dutch Shell and Total SA.
The Petronas-YPF area is called La Amarga Chica and is located northwest of Loma Campana, the 290-square-kilometre venture with Chevron. Under terms of the arrangement, Petronas will invest 475 million dollars in an initial phase of 35 wells to be operated by YPF. Spending will be shared equally if the venture moves beyond the pilot project.