US Court of Appeals will hear Argentine case on assets disclosure
Wednesday, December 17th 2014 - 13:11 UTC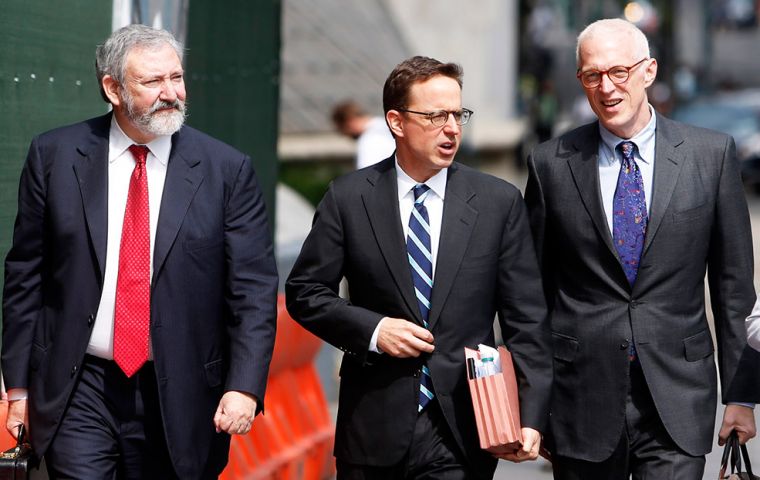 US Court of Appeals for the Second Circuit in Manhattan this Wednesday morning will hear Argentina's appeal against US Judge Thomas Griesa's order to Argentine banks to provide information on the state's assets.
The hearing will take place at the 17th floor of the Court's building in Foley Square at 10 am. Argentine and the holdout creditors' lawyers will have 15 minutes each before the judges.
Argentine attorneys from Cleary Gottlieb, have filed an appeal against Griesa's September 13 ruling asking local banks for information on Argentina's assets, which is known as "discovery." The decision has already been analysed by the US Supreme Court in June 2014 but the lawyers say that there are several issues have not been solved yet.
Argentina's lawyer Carmine Boccuzi stated that Griesa's ruling is "simply harassment" and that the discovery requests "violate Vienna Conventions, Federal rulings and the Court's precedent.