Falklands' has a non-official anthem, already played in two public occasions
Saturday, January 3rd 2015 - 07:16 UTC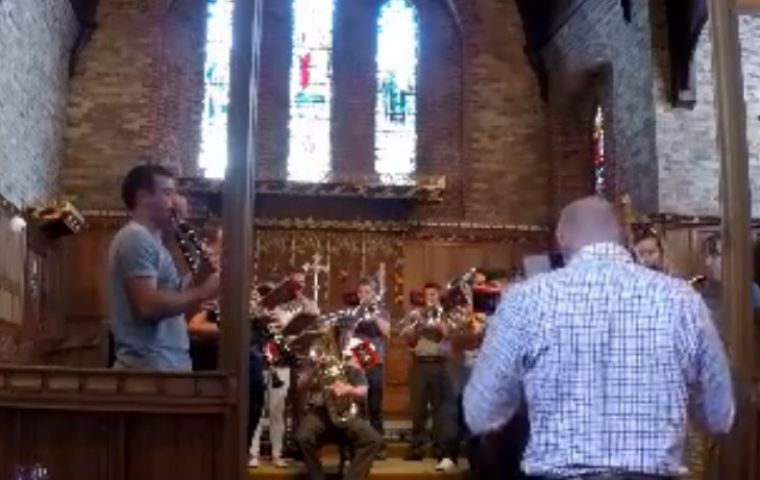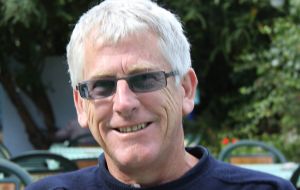 A non official anthem celebrating the Falkland Islands and which has been played at least on two public occasions is making the round of Facebook and can be enjoyed in U Tube.
The 'Falklands Free and Fair' is the inspiration of Dick Sawle, a former elected member of the Falklands Legislative Assembly who loves music, singing and writing pieces of music, and had the idea of summing up his feelings for the Islands.
"I simply wanted to write something that came from the Falklands, and something that summed up my feelings for the Falklands and the way that we all feel about our home. I think it is a simple but strong tune. It is not meant to be aggressive or antagonistic but reflects reality and our identity. I hope it sums up what makes us Falkland Islanders", said Dick Sawle.
The Falklands do not have an official anthem but 'Falklands Fair and Free' could have the potential to become a national anthem at some stage in the future if people liked it enough admits Dick.
"The tune was in my head and the main problem was trying to write the tune down on paper".
"I composed it, but not being a professional musician had a few problems setting the music down. After looking around for someone to help me out, I ended up singing it over Skype to Jase Burcham (Director of Music Royal Marines Band, Plymouth)" revealed the former Falklands lawmaker.
Music director Burcham then had the difficult task of arranging it for the band which involves of course many individual parts. The RM band gave it its first public performance in Stanley's Town Hall on November 5th and it was later played at the beating of the retreat on November the 8th as part of the World War 1 Battle Day commemorations.
The YOU Tube video is from the Stanley Cathedral where they practiced and recorded it in November before it got its first public performance.
The next task is to arrange it as a choral harmony and I hope to be able to do that sometime.
Finally Dick said he would like to thank Jase (Burcham) and the Band "for turning my ideas into reality, and also all of the many people that helped me along the way and who I pestered endlessly!"
Falklands Free and Fair
We the Falklands free and fair
Cherish our long history
We unite our people dear
Long may we live in peace
In our land of sea and sand
nature reigns supreme and proud
and we live here peacefully
In our own country
Men may come and men may go
But here is where our hearts remain
Blood was shed o'er all our land
Never again we say
Those brave lads that saved us then
Theirs was a terrible price they paid
For freedom then and freedom now
For-ever and ever will reign