Petrobras shares soar 15% ahead of CEO's and senior managers removal
Wednesday, February 4th 2015 - 09:09 UTC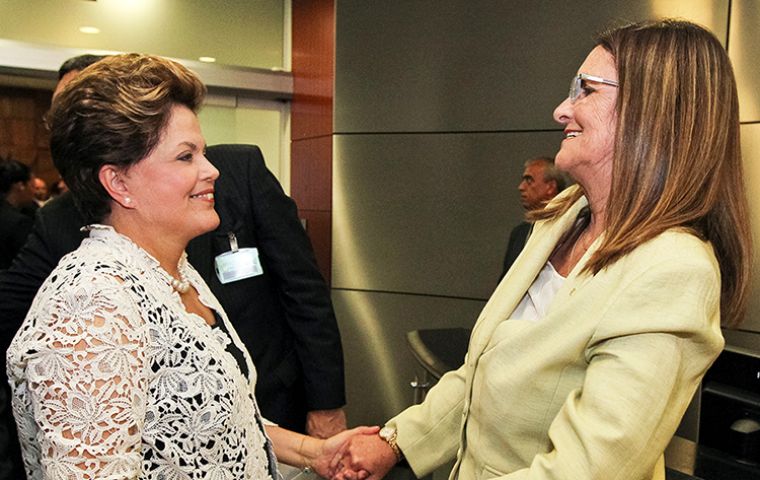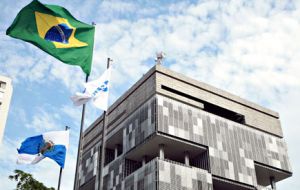 Brazilian President Dilma Rousseff will replace the chief executive and other senior managers at state-run oil company Petrobras later this month in an effort to turn the page on the widening corruption scandal. Petrobras shares jumped more than 15%, their biggest one-day gain in 16 years, after Folha do Sao Paulo first reported that Rousseff intended to replace CEO Maria das Graças Foster.
Rousseff's decision was strongly influenced by last week's report that Petrobras had to reduce the value of its assets by 32.5 billion dollars due to corruption and inefficiency in planning and executing projects.
The President tried to keep Foster, a close friend, in command of the company as much as possible, even when the CEO had already filed her resignation on several occasions. Rousseff and Foster met for several hours on Tuesday at the government palace.
Accordingly new senior management will come from within the company and elsewhere in the private sector. Investors bet on Tuesday that new leadership will help restore credibility to the scandal-tainted firm and ramp up production and boost profits, traders said.
Petrobras preferred shares, its most-traded class, jumped 15.5% in Sao Paulo to close at 10 Reais, which was the largest one-day jump since 15 January 1999, also helped by a sharp rise in oil prices.
Pressure has been mounting on Rousseff to clean up Petrobras, whose reputation suffered with the arrest and testimony of three former senior executives and three dozen others, including executives of major suppliers.
Police say they have uncovered a price-fixing, bribery and political kickback scheme that allegedly benefited Rousseff's ruling Workers' Party as well as others. The illegal activity, authorities allege, diverted at least 3.7 billion and perhaps more than 28 billion from Petrobras coffers.
Petrobras said last week that the corruption was one of several factors that helped wipe out a net 61.4 billion Reais from the value of its assets, such as refineries and oil platforms, but it refused to take a charge against earnings.
Allegedly Rousseff considered the assets reduction, which was left out of Petrobras' unaudited third quarter results, unreasonable and its disclosure a mistake.
Brazil's largest company lost nearly 3/4 of its market value in recent years due to an inflated investment policy and successive cases of corruption revealed by the Car Wash probe.
Rousseff is also personally concerned with Foster. The president has trusted the CEO since she was chief of Petrobras Council and a Minister during Lula da Silva's administration. Reports say Foster is under severe emotional pressure because of the case.
Rousseff has asked Finance Minister Joaquim Levy, a University of Chicago economist, to help Petrobras sort out the best accounting methods for handling its thorny balance sheet.