Researchers fear Ebola virus has mutated and are studying contagion degree
Monday, February 9th 2015 - 13:26 UTC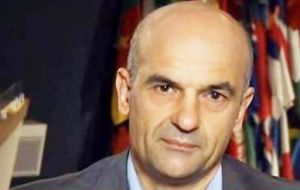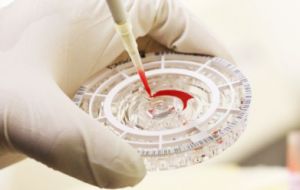 More than 22,000 people have been infected and about 9,000 are known to have died in Guinea, Liberia and Sierra Leone since what evolved into the worst-ever outbreak of Ebola was identified last March.
Now, scientists tracking the Ebola outbreak in Guinea say the virus has mutated, and researchers at the Institut Pasteur in France are investigating whether it could have become more contagious.
Experts are analyzing hundreds of blood samples from Ebola patients in Guinea, tracking how the virus is changing, and trying to determine whether it's able to jump more easily from person to person.
"We know the virus is changing quite a lot," human geneticist Dr Anavaj Sakuntabhai told BBC News. "That's important for diagnosing [new cases] and for treatment. We need to know how the virus [is changing] to keep up with our enemy."
Ebola is an RNA virus, like HIV and influenza, which have a high rate of mutation. That makes the virus more able to adapt and raises the potential for it to become more contagious.
"We've now seen several cases that don't have any symptoms at all, asymptomatic cases," Dr Sakuntabhai continued.
"These people may be the people who can spread the virus better, but we still don't know that yet. A virus can change itself to less deadly, but more contagious and that's something we are afraid of."
According to Professor Jonathan Ball, a virologist at Nottingham University, it's still unclear whether more people are actually not showing symptoms in this outbreak compared with previous ones.
"We know asymptomatic infections occur… but whether we are seeing more of it in the current outbreak is difficult to ascertain," Professor Ball said.
"It could simply be a numbers game; that the more infection there is out in the wider population, then obviously the more asymptomatic infections we are going to see."
Another common concern raised in the BBC report was that while the virus has more time and more "hosts" to develop in, Ebola could mutate and eventually become airborne.
Fortunately, there is no evidence to suggest that is happening. The virus is still only passed through direct contact with infected people's body fluids.
"No blood borne virus, for example HIV or Hepatitis B, has ever shown any indication of becoming airborne. The mutation would need to be major," said infectious disease expert Professor David Heyman.
Virologist Noel Tordo from the Institut Pasteur in the Guinea capital Conakry said: "At the moment, not enough has been done in terms of the evolution of the virus both geographically and in the human body, so we have to learn more. But something has shown that there are mutations.
"For the moment the way of transmission is still the same. You just have to avoid contact [with a sick person].
"But as a scientist you can't predict it won't change. Maybe it will."
Researchers are using a method called genetic sequencing to track changes in the genetic make-up of the virus. So far they have analyzed around 20 blood samples from Guinea. Another 600 samples are being sent to the labs in the coming months, the BBC reported.
A previous similar study in Sierra Leone showed the Ebola virus mutated considerably in the first 24 days of the outbreak, according to the World Health Organization (WHO).
The WHO said: "This certainly does raise a lot of scientific questions about transmissibility, response to vaccines and drugs, use of convalescent plasma.
"However, many gene mutations may not have any impact on how the virus responds to drugs or behaves in human populations."
The research in Paris will also help give scientists a clearer insight into why some people survive Ebola, and others don't. The survival rate of the current outbreak is around 40 percent.
It's hoped this will help scientists developing vaccines to protect people against the virus.
Researchers at the Institute Pasteur are currently developing two vaccines which they hope will be in human trials by the end of the year.
One is a modification of the widely used measles vaccine, where people are given a weakened and harmless form of the virus which in turn triggers an immune response. That response fights and defeats the disease if someone comes into contact with it.
The idea, if it proves successful, would be that the vaccine would protect against both measles and Ebola.
"We've seen now this is a threat that can be quite large and can extend on a global scale," said Professor James Di Santo, and immunologist at the Institut.
"We've learned this virus is not a problem of Africa, it's a problem for everyone.
"This particular outbreak may wane and go away, but we're going to have another infectious outbreak at some point, because the places where the virus hides in nature, for example in small animals, is still a threat for humans in the future," he added.
"The best type of response we can think of… is to have vaccination of global populations." (BBC News)