Netflix offers internet video service in Havana, but very few Cubans can afford 8 dollars
Wednesday, February 11th 2015 - 06:29 UTC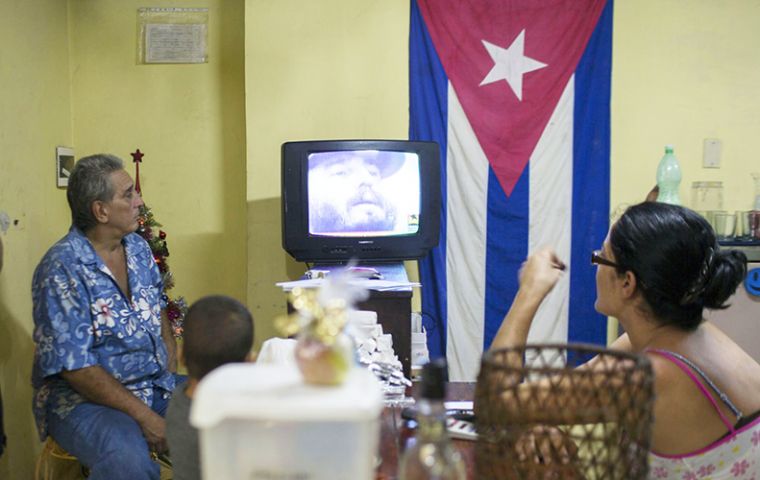 Netflix began selling its Internet video service in Cuba on Monday in what appears to be a largely symbolic move driven by the recent loosening of US restrictions on doing business with the Communist-run Island.
The expansion probably will generate more publicity for Netflix Inc. than new subscribers because only a small fraction of people living in or visiting Cuba have the high-speed Internet access needed to stream movies and TV shows.
The audience with fast enough Internet service to get Netflix consists primarily of international executives, foreign media workers and high-ranking government officials. Many more Cubans have access to relatively fast internet connections if they work for state businesses authorized to have the service, but their online activities are monitored. Streaming videos at work is among the activities that could trigger disciplinary action.
Most Cuban incomes are meager, too, making Netflix's US$8-per-month service an unaffordable luxury for most of the island's 11 million residents. A ban on making US payments also remains in effect, requiring anyone in Cuba who wants to subscribe to Netflix to set up an international payment method.
Credit card use by Cubans is virtually unknown, though both MasterCard and American Express recently announced plans to begin processing payments by their US card- holders while visiting the island.
Despite those obstacles, Netflix evidently wants to establish a toehold on Cuba now with the hope that Internet service will improve, household incomes will rise and diplomatic relations with the US will continue to thaw. Moving into Cuba isn't likely to cost Netflix a significant amount, given that the Los Gatos, California, company already has been programming for Spanish-speaking audiences since expanding into dozens of Latin America countries in 2011.
Netflix now has more than five million subscribers in Latin America. Netflix is now experiencing its fastest growth internationally.