Maduro claims a coup attempt was foiled, and blames the US
Saturday, February 14th 2015 - 06:59 UTC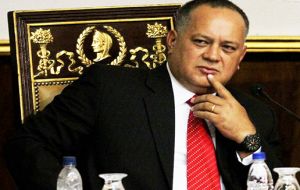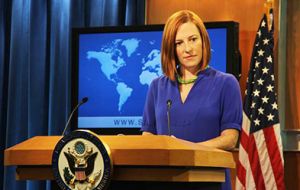 Venezuelan president Nicolas Maduro Thursday night went on the air and said the intelligence services had foiled a coup and arrested multiple people who were behind the attempt, which was backed by the United States.
An ex-air force general was arrested and more than 10 other people implicated in a plot to overthrow President Maduro, officials announced earlier in the day. The group planned to attack the presidential palace and other buildings with a Tucano aircraft, Maduro said implying the US government was involved in the action.
Congress head Diosdado Cabello said soldiers, opposition politicians and a businessman were involved. The alleged coup attempt came a year after major street protests.
Announcing what he said was the thwarting of the latest attempt to overthrow him, Maduro said: "We have foiled a coup attempt against democracy and the stability of our homeland,"
Cabello said in a television broadcast that 11 military were implicated, including a retired general. He added several had been arrested and implicated, including two opposition politicians, and showed photographs of weaponry and other items he said had been seized.
Cabello said the investigation into the coup plot was continuing.
However, opposition figures and the US said talk of a coup was implausible.
"The government makes up these stories about coups to avoid talking about how the country is breaking down," opposition coalition spokesman Jesus Torrealba said.
In Washington, a State department spokesperson called the idea "ludicrous".
"These latest accusations, like all previous such accusations, are ludicrous. As a matter of longstanding policy, the United States does not support political transitions by non-constitutional means. Political transitions must be democratic, constitutional, peaceful, and legal", said spokesperson Psaki.
"We have seen many times that the Venezuelan Government tries to distract from its own actions by blaming the United States or other members of the international community for events inside Venezuela. These efforts reflect a lack of seriousness on the part of the Venezuelan Government to deal with the grave situation it faces", she added.
President Maduro said on Thursday that the coup plan had included using aircraft to attack the Presidential palace, various ministry buildings and a television network building.
On Friday, Venezuela's military High Command reiterated its loyalty to President Maduro in a live TV broadcast and Defence Minister, Vladimir Padrino Lopez condemned the alleged coup attempt.