Rolls-Royce allegedly caught in the Petrobras bribery scandal
Tuesday, February 17th 2015 - 05:09 UTC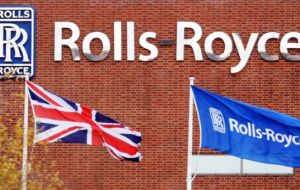 Rolls-Royce has said it does not "tolerate improper business" after the Financial Times reported that the firm had been accused of being caught up in a bribery scandal in Brazil. Ft reported allegations that the company paid bribes for a contract with Brazilian oil firm Petrobras.
The paper cited a testimony from a former Petrobras senior executive. Rolls-Royce said it had not received any details of the allegations, nor been approached by officials in Brazil.
Petrobras is engulfed in a wider scandal that has seen six top executives, including its former chief executive, resign.
It is alleged that contractors paid inflated prices for contracts with funds diverted to some Petrobras directors, and to the governing Workers' Party and some of its allies.
The Workers' Party has dismissed the claims as lies and said that it only accepted legal donations.
Court documents show that Pedro Barusco, one of the Petrobras informants in the case, received at least $200,000 in bribes from Rolls-Royce, which makes gas turbines for Petrobras oil platforms.
Mr Barusco has been providing information as part of a plea bargain struck when he was arrested last November.
Rolls-Royce said: "We have not received details of the allegations made in recent press reports, nor have we been approached by the authorities in Brazil.
"We have always been clear that we will not tolerate improper business conduct of any sort and will take all necessary action to ensure compliance, including co-operating with authorities in any country."
Britain's Serious Fraud Office is separately investigating Rolls-Royce because of concerns over possible bribery in Indonesia and China.